The strangest thing happened. Some would call it a coincidence in triathlons. Others may say, there are no such things as coincidences in triathlons or anywhere else for that matter.
Nearly a year ago, a woman, named Gina, reached out to me requesting that I review her newly designed kit. She sent it to me and I took it with me to Italy on a family cruise.
As you know, only weeks before this family cruise, my sister passed away. It was a sudden thing – one minute she was very much alive and the next, she was in a coma, which horrifically, she never came out of. Although, I was grieving deeply (and still am), I had a scheduled vacation with my husband's family on a cruise around Italy. It was planned a year before and although I didn't want to go, I felt I had to go.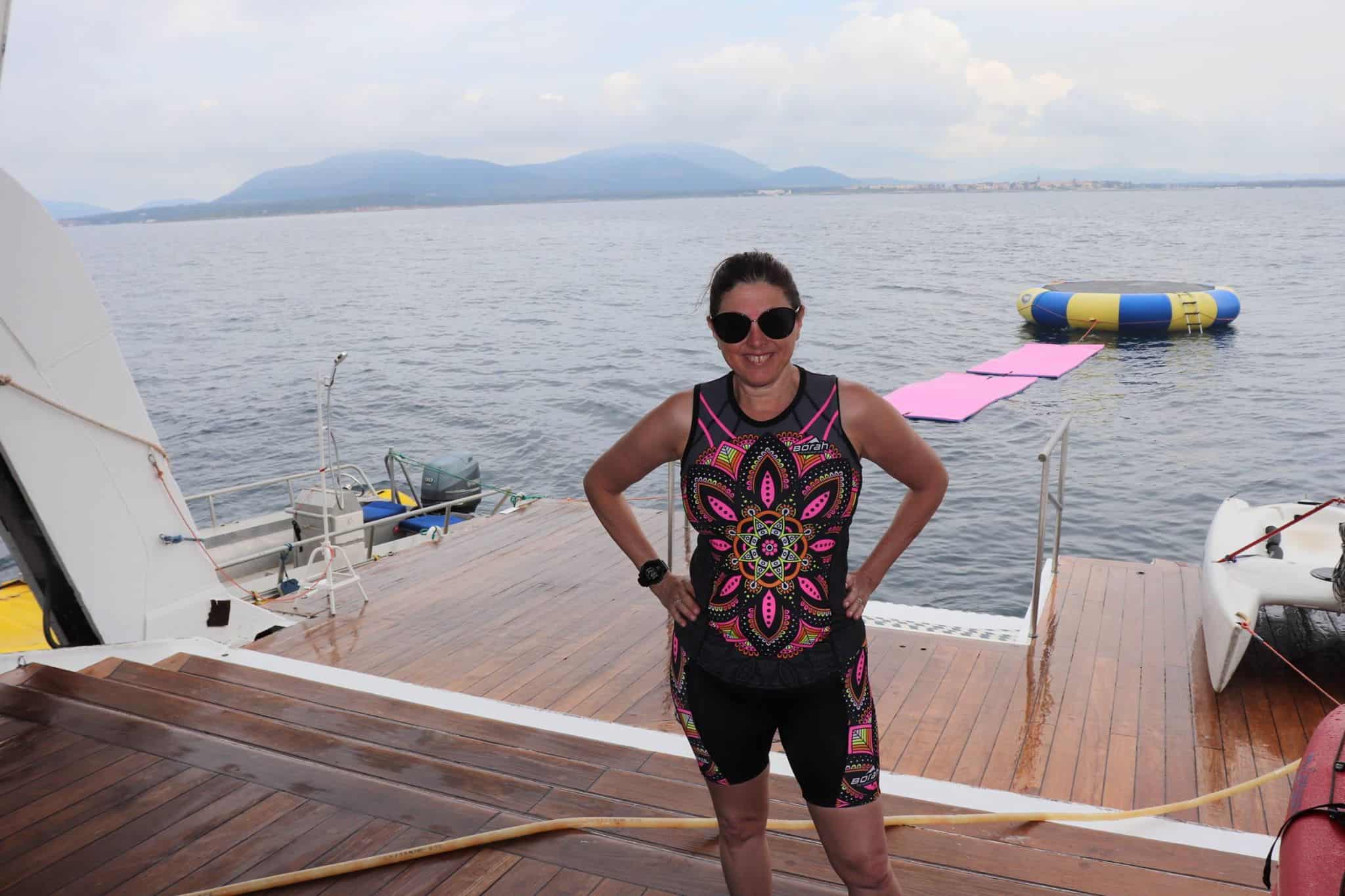 While on the ship, I received a text message from Gina:
"I wanted to follow up on that Venganza kit. Do you need anything from me to write your story? By the way, I am in Mexico right now and unfortunately, my best friend is in a coma and it seems is passing away… One of my kits is named after her."
I told Gina what happened to me and we immediately bonded. She told me about her close friend, Era and I told her about my sister, Lori. We texted back and forth to each other and we cried.
Era didn't last too much longer. She was only 43. My sister was only 59. She turned 60 in the hospital in a coma. (We were supposed to celebrate together since we both share the same birthdays.)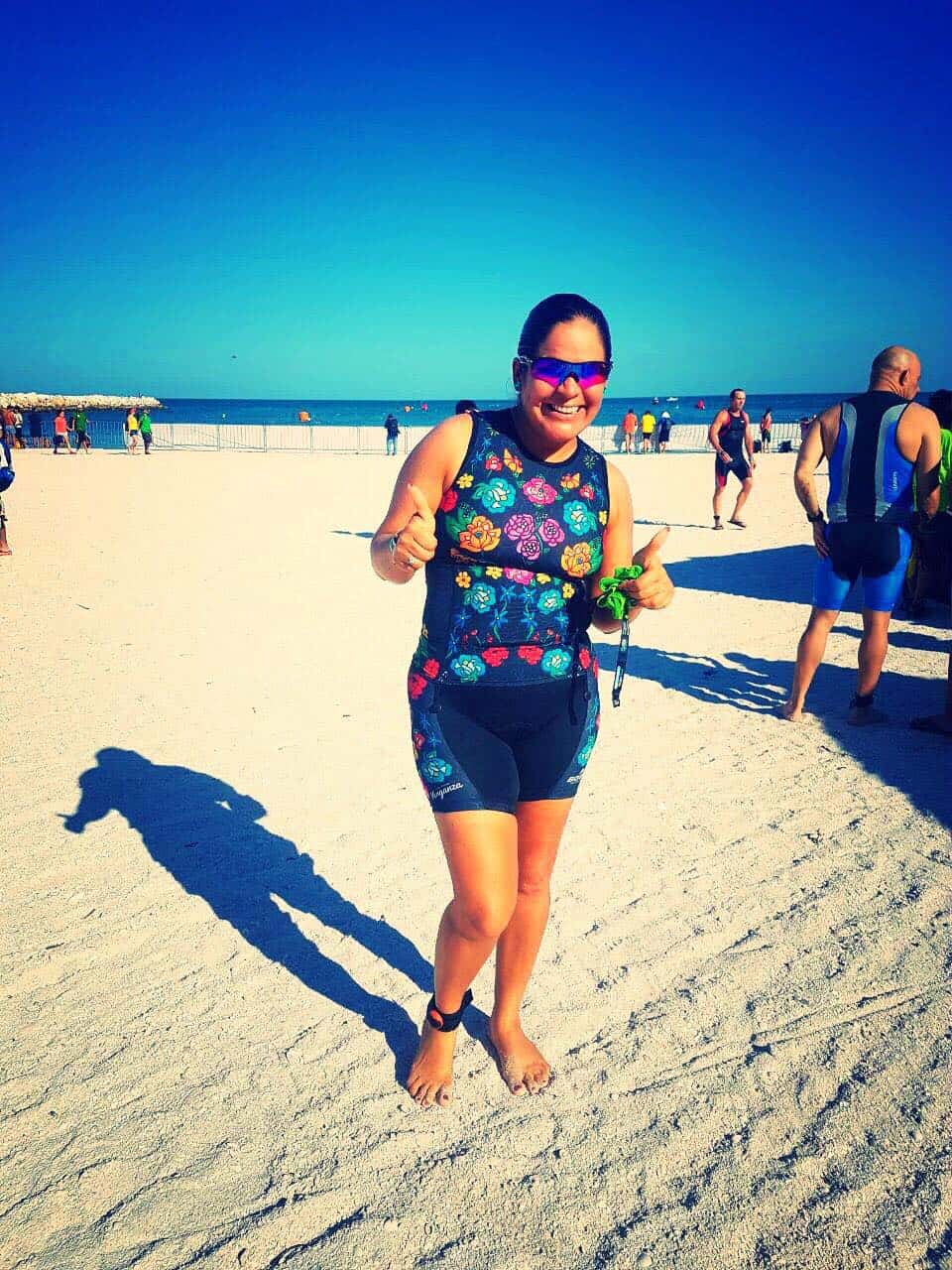 After that, Gina and I became friends via Facebook. She lives in Wisconsin and I live in New York. We never met in person, but our lives intertwined. We have been helping each other through this horrific grief. Gina told me that Era was like a sister to her.
Then there were butterflies…
We both learned that Lori and Era loved butterflies. I told Gina that while I was riding I saw a magnificent butterfly. She told me she saw the same. She said that it was too much of a coincidence and that she plans on designing a tri kit through Borah that would reflect these two amazing women's lives.
A few months ago, she asked me for a quote. I wrote her back, "Appreciate the Moment!" She loved it and the next thing I knew, it was on the SOAR kit that she just designed.
"SOAR KIT – Appreciate the moment" – Hilary Topper
"There is something so magical and inspirational about butterflies. For many of us, they may symbolize a loved one's presence, a quiet yet bold transformation, perseverance or unwavering hope. Hilary Topper is a person that immediately brings a smile to your face and a lightness to your soul with her uplifting attitude. That is why you will see Hilary's quote in the back pocket of this top/jersey. We want you to wear this kit and feel like you can soar."
I was honored and emotional when I saw the kit. This is a kit of strength and courage that both Lori and Era endured and it's also a kit that reflects that life it too short and that we all need to "appreciate the moment!"
This was one of the most amazing gifts of friendship I could receive. Thank you Gina for coming into my life. I wish it was under different circumstances, but it's incredible how coincidences are really meant to be.
---
This story was re-published from A Triathlete's Diary blog.