2022 marks the 30th anniversary of HJMT Public Relations Inc. For those of you who read this blog and don't know, I started the firm 30 years ago in 1992 with a baby on my lap in my one-bedroom apartment in Long Beach.
The business has been a real whirlwind.
How did I start?
I started the business after I graduated with my Master's Degree and right after I had my first baby. She was truly my inspiration for starting it up.
It was something I had always dreamed of. I thought about starting a business back in college and then when I worked for large public relations firms like Ogilvy & Mather PR, Hill/Holliday PR, and Ruder Finn PR and two large non-profit organizations that helped people with disabilities, I always had it in the back of my head.
I collected a Rolodex of names and contact numbers and when I started my business, I sent out emails and made phone calls. I hustled. I wanted to grow a business and I did.
Coming from nothing
My parents were not entrepreneurs or business owners, so I didn't have a role model. One of my role models was my mother-in-law, Marilyn. She was an amazing businesswoman and I always admired her for that.
I had some mentors along the way but not many. I figured it all out along the way.
When I started
It took only a few months before I hired my first employee. At that time, we were working out of my home. I remember after about a week or two, he walked out with his key on my computer. This was the first of many unique staffing situations I had along the way.
But I did find a few good people in those early days and we would sit around my apartment stuffing press kits and sending out press releases. Email was on the horizon but not many reporters used it.
Moving out of the home office
When I hired more than three staff members, I knew I needed a bigger space, so I bought a high ranch in Lido Beach and converted the garage into an office. We had a whole suite down there and when I had seven full-timers working for me, I decided to rent an office suite in Long Beach.
Five years later, we outgrew our Long Beach location and moved to Westbury. That's when all the fun began. We had 25 people working for us in two different office suites which we combined. We were there for several years. We were one of the biggest, if not the biggest, PR firm on Long Island.
At that point, I wrote my first business book, Everything You Ever Wanted to Know About Social Media but were afraid to ask… Building Business Using Consumer Generated Media.
The business had its ups and downs but after the book was published, we started to see an uptick in business.
Moving to Melville
Since the building was literally falling apart in Westbury, we decided to move to Melville. We thought that being in the business community would be beneficial to us. In the beginning, it did. We had a few major clients and things were good.
But as all business owners know, the business went from being incredibly profitable to incredibly not profitable and we decided to save money on overhead and move to an office in Long Beach, not too far from my home in Merrick.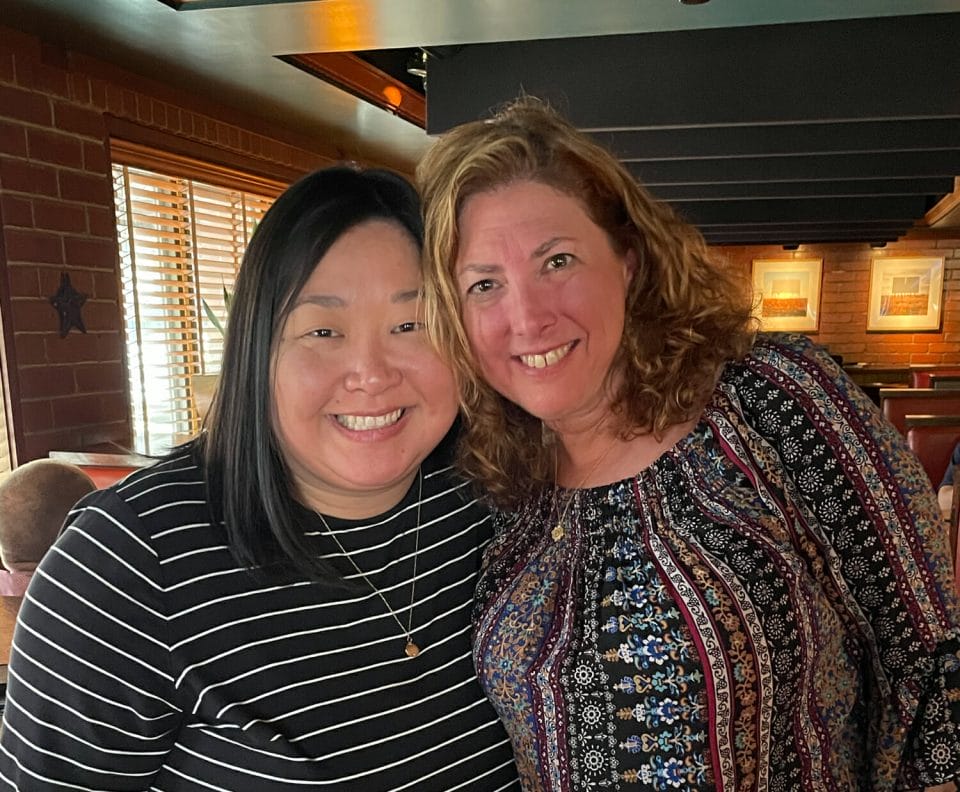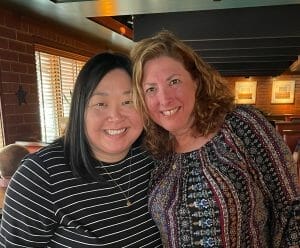 A Strategic Move
Before our move and after my first book, I created this blog, HilaryTopper.com to be a lifestyle blog about travel, food, wine, entertainment, and more. I also started ATriathletesDiary.com blog in 2011. It was originally ARunnersDiary.com and when I started doing endurance sports, I changed the name. In addition, back in 2011, I started my podcast, Hilary Topper on Air.
Lisa Gordon, our executive VP who has been with the firm for more than 15 years,  and I decided to move these three media sources out of HJMT Public Relations and we created HJMT Media Company, LLC.
What we are doing today
We have a smaller, boutique agency and we're located in Long Beach, but we are not all there. Lisa is located in Boulder, Colorado. Our graphics department is in Vermont and we have freelancers across the country.
We continue to represent small and large businesses across the country and we absolutely love what we do.
In January 2020, I published my second business book, Branding in a Digital World.
In addition to our PR firm, our media company is growing. Altogether, we have more than 500,000 people following us on our blogs and podcasts. That's not including social media!
As for me, individually, I'm still teaching at Hofstra. This year marks my eighth anniversary as an adjunct. I'm also coaching triathletes and runners and I have a weekly run/walk group where we meet at different locations throughout Long Island. And, most importantly, I will be publishing my first sportsbook in August 2022. The book is called, From Couch Potato to Endurance Athlete – A Portrait of a Non-Athletic Triathlete. 
I would say that 30 years later, we are having as much fun, if not more fun, than when we started the business in March 1992.
Here's to another 30 years of success!