HJMT Celebrates its 25th Year…
It's now the end of the year and I've been reflecting back, not only on the past year, but also on the last 25 years. Here are some of our highlights:
HJMT opens its doors
When I first opened the business in 1992, Zoey, my daughter was an infant. There were computers and email, but most people preferred mail. Press releases, pitch letters and even sales materials were sent via snail mail or fax. I had a home office then, but it didn't last long! Shortly thereafter, I rented an office suite in Long Beach, hired full-time staff and HJMT took off!
Golf to Give
Because of our dedication to the community, we came up with the idea to organize a golf outing at Lido Beach Country Club and raise money for two non-profit organizations – Girl Scouts of Nassau County and the American Lung Association. The event went without a hitch and we raised thousands of dollars for both causes.
Everything You Ever Wanted to Know About Social Media
Can you imagine life without social media?
In 2006, I jumped on the social media bandwagon and tried to educate and convince my clients that social media was a viable form of promotion and branding. I started tweeting back then, built a Facebook page and got involved in many of the social networking groups available at the time from Plurk to Hi5.
I wanted to learn everything about this new area and eventually wrote the book, Everything You Ever Wanted to Know About Social Media but were afraid to ask – Building business using consumer generated media.
The book did great and I traveled around the world presenting on social media marketing. Thousands of books were sold and I helped educate my peers on how to use social media to get the word out about clients' services and products.
HJMT expands
We strategically opened an office on Madison Avenue in Manhattan and also opened an office in Rochester, NY. This enabled us to continue to serve our clients and have a presence across New York State.
Hilary Topper on Air
Our radio podcast, Hilary Topper on Air started in 2011 and today has more than 200,000 active listeners. Our guests have included: John Scully from Apple and Pepsi; Jeff Galloway, Olympian; and David Phinney of Orin Swift Wineries. We've had nearly 250 shows throughout the years!
Wearable Technology explodes
I was selected to be a Google Glass explorer in the summer of 2011 and about six months after that, my staff and I created the first Google Glass reality show on YouTube called Glasslandia. This six part series was very well received. In fact, our first episode had nearly 40,000 views!
Adjunct Professor
A few years after that, I was asked to teach a digital communications course at Hofstra University. I love to mentor and I felt that this was a great way to give back! It also enabled our firm to keep ahead of the curve because of our constant research in the areas of public relations, SEO, social media marketing, web design, podcast and video.
NY TRI EXPO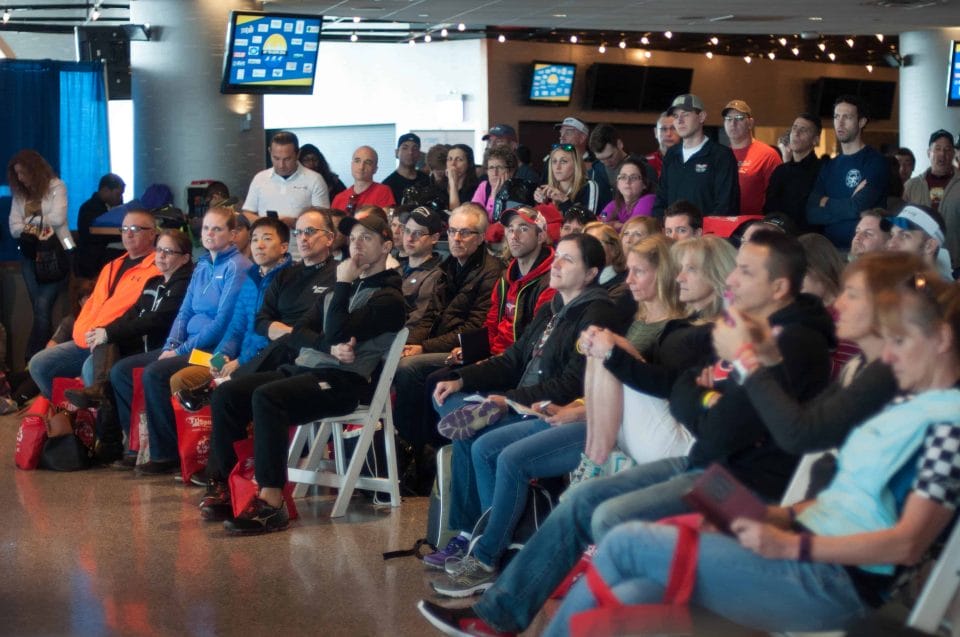 In 2016, we saw a need for education in the running and triathlon community, so we established the NY TRI EXPO! We booked CitiField and had more than 2000 people in attendance with 70 exhibitor booths and 20+ concurrent seminars. It was a huge success and helped pave the way for our international triathlon team, WeRTriathletes, which was established a year following the expo.
Blogs Reach All Time High
After our NYLifestyleBlog.com reached 88,000 unique visitors and our ATriathletesDiary.com Blog reached 50,000 unique visitors, we decided to open them both up to sponsorship opportunities.
Plans for 2018

We have a ton of plans for 2018, including outreach in Denver and Boulder, Colorado, where our executive vice president resides. We will also be doing more outreach in Silicon Valley and some other hot growth areas. With the amazing HJMT team, I know we will make things happen!
Hey, you may even see me publishing another book!
The last twenty-five years have been challenging and rewarding. But, overall, it's been an incredible journey.  As we enter our 26th year, I look forward to serving our existing and new clients.
Thank you for your love and support. I want to wish you a very happy and healthy New Year!
Best, Hilary