I love going to thrift stores. I find it to be so much fun especially if everything is marked reasonably. Through the years, I have found some amazing finds from leather coats and shearling coats to blazers and dress clothes.
Recently, my daughter got me hooked on the L Train in Brooklyn.
When you go thrift shopping, there are some tips to make the experience more memorable including: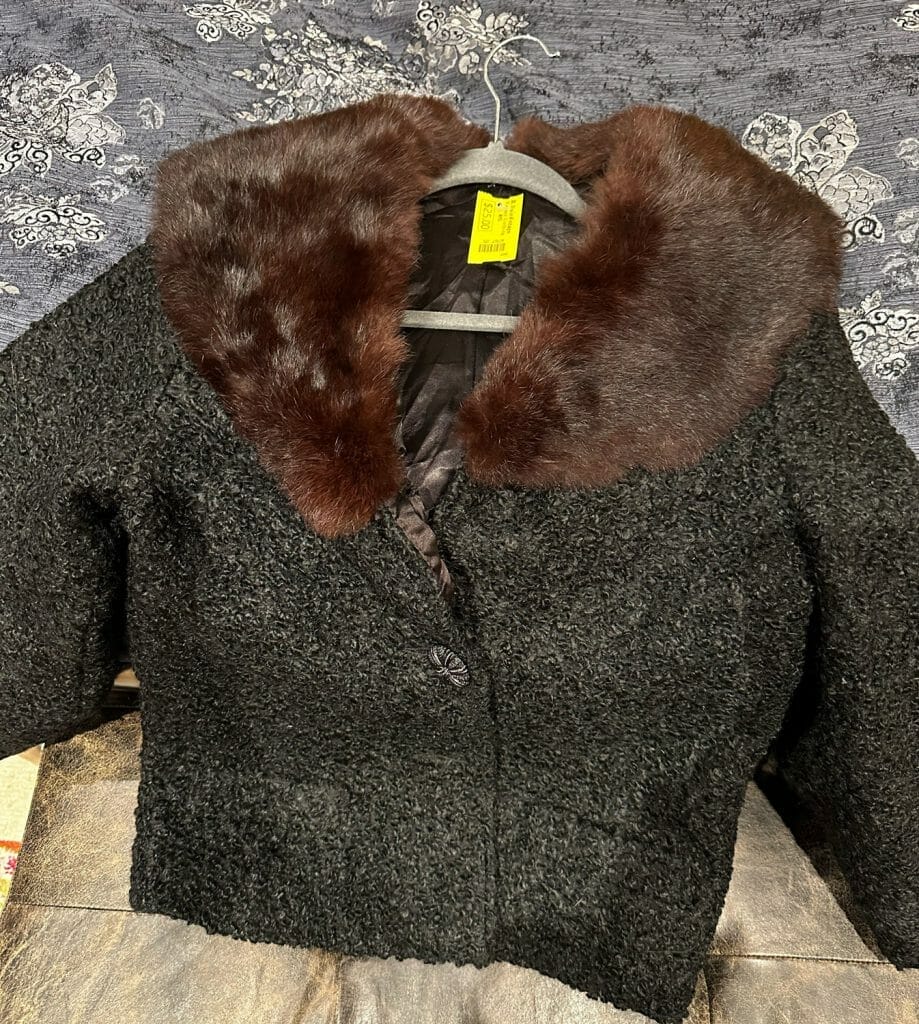 1- Make a plan before you go. What are you looking for? Are you seeking out a particular vintage? I love pieces from the 1940s. So, when I go thrift shopping, I hold that in the back of my head.
2 – Take your time and scroll through the racks. The last time we went to the L TRAIN, my husband bought a gorgeous shearling coat for $60. He saw the same coat in Bloomingdale's for $1700!
3 – Dress in Layers. I like to wear a tight no-sleeve top under my sweater. This way, I don't always have to go into the dressing room. I can try things on as I scroll through the racks.
4 – Go Early and During the Week. Weekends are rough because that's when most people go thrifting. But if you go early during the week, you will get some great bargains.
5 – Be Ready to Get Addicted and Have Fun. The more you go, the more you will find interesting and exciting pieces to add to your wardrobe. The thrill of the find becomes very addicting! Just enjoy and take your time. You will absolutely love it!
Here are some of my recent finds:
There are several thrift shops in Bushwick, Brooklyn. Go to the LTRAIN (or Urban Jungle) and enjoy! Here's the link: https://www.ltrainvintagenyc.com/