When my son came home for the holiday weekend, we asked him where he wanted to go to dinner. He said, "let's go to I Am Nacho Mama." As parents, we always want to please our kids so we said, "okay."
I Am Nacho Mama is located on Newbridge Road (106) in Hickville, NY. It's only a few blocks from the Hicksville Train Station.
I Am Nacho Mama
We walked in and it was a cute quaint Mexican restaurant. You place your order at the counter and then a server brings you your dishes when they come out.
I ordered a chicken quesadilla. It was fabulous. The chicken was shredded and you could tell they used all fresh ingredients.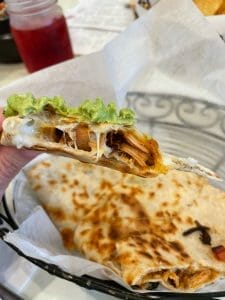 The Tacos were very interesting as well. It used a marinara sauce that almost made the dish taste Italian – Mexican/Italiano.
The drinks were pretty good too. We had a hibiscus tea that was simply delightful.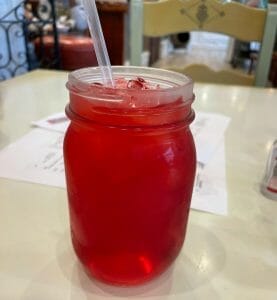 What did we think?
I would definitely recommend it and will go back to I Am Nacho Mama. It was fun and the food was good. It was a great change of pace.