JoJo Restaurant is located on East 64th Street in New York City. The outside is quaint but you can easily walk by and not even notice the restaurant. I guess that's how most of the Jean-George restaurants are, just look at ABC Kitchen. You wouldn't know it was there unless you were looking for it. JoJo Restaurant was the same thing.
The Restaurant
They have a nice outside area in front of the restaurant. The inside of the restaurant is elegant, yet casual. It's narrow and with COVID restrictions, everyone was spaced far from the other tables. We sat at a corner table. I was with my kids and husband so there were five of us.
If you look to the front of the restaurant there was a long bar and if you were lucky you could see the bartender shaking a margarita or cosmopolitan (which is what I had).
There was a family of four sitting diagonally across from us.
Appetizers
We started with three shared appetizers including:
Lightly Fried Hopper Shrimp, Bottarga and Lemon Aioli – This just melted in your mouth. It was heavenly.
Broccoli and Kale Salad, 6 Minute Egg, Parmesan, Mustard Vinaigrette with Herbs – This is one of their signature salads. The egg over the chopped broccoli and kale made the salad. It was delightful.
Spicy Yellowfin Tuna Tartare Lettuce Cups, Avocado, Shiso – This was supposed to be spicy, and I guess it was a little but not enough that I couldn't eat every last drop. We ordered a couple of extras because this only came with three wraps. Yummy!
Main Course
Maine Lobster Roasted in the Shell with Herb Butter, French Fries, Lime – OMG, this was sensational! Talk about melting in your mouth. I thought the shrimp was amazing. This was 100 times better! There was a sauce under the de-shelled lobster but it didn't need a sauce. It was juicy, soft and delicious. The fries I could have done without. They were well done and a little too crispy. I originally sent mine back because they were very spicy but when they returned with another batch, it was hard and not worth even eating. (I didn't want to send it back yet again!)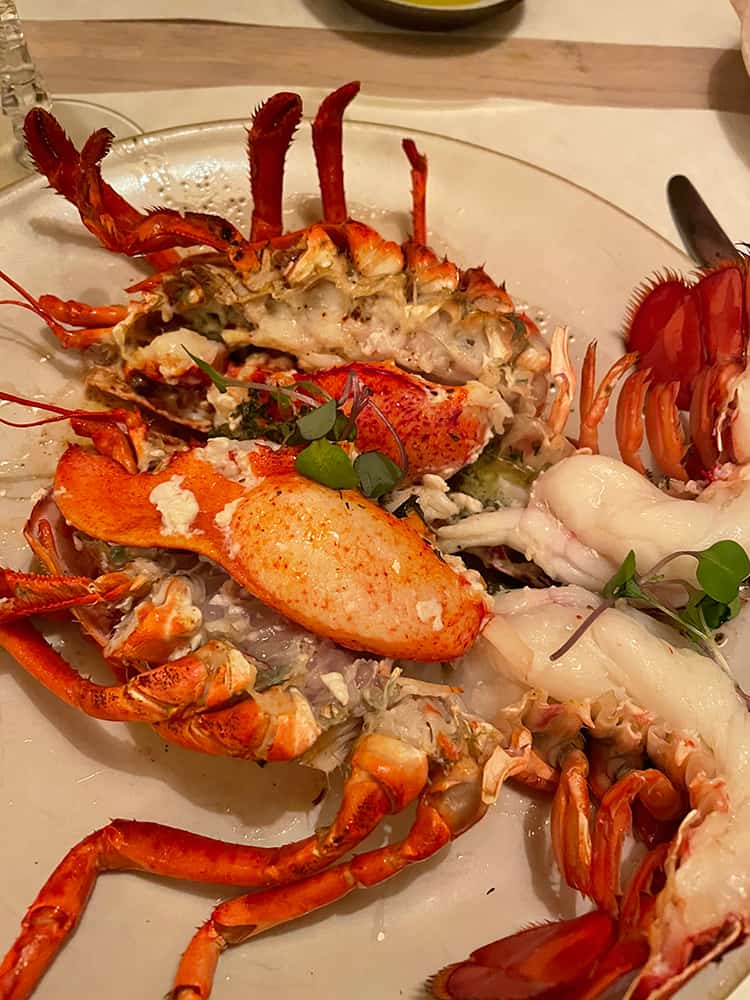 Wagyu Beef Tenderloin, Spring Vegetables, Salsa Verde with Lime – My daughter and son had this and it was a great piece of meat. (I love Wagyu.) But the sauce was a little off. With a little salt, it was much better.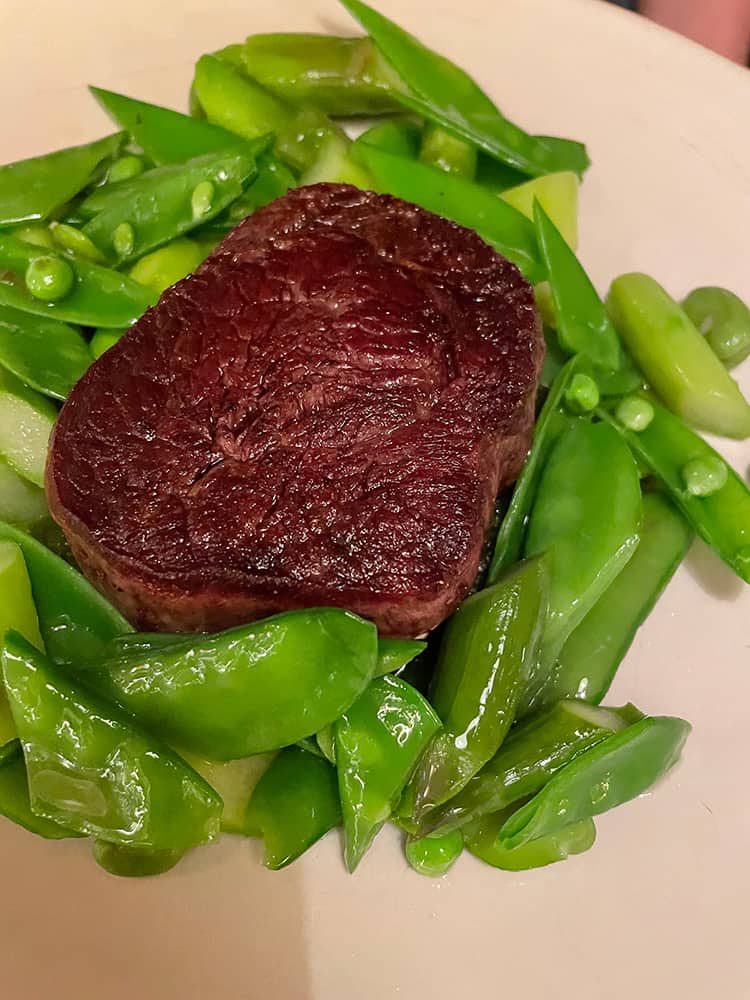 Crispy Skin Organic Chicken, Lemon and Olive Oil Potatoes, Fried Onions and Potato Skins – My future son-in-law had the chicken and although I didn't try it, I was told it was superb.
Dessert
JoJo Restaurant had about four different desserts but all I wanted was the Warm Chocolate Cake with Vanilla Ice Cream. Wow, was that good. The chocolate oozed out of the cake and with the ice cream it was an amazing dessert.
How would I rate this restaurant?
I happen to be in love with Jean-George's restaurants. I really haven't had a bad experience at any of them (thankfully!). JoJo Restaurant was just as good if not better than most! It's a great restaurant to go for a special occasion. Here's the website in case you want to go – https://www.jojorestaurantnyc.com/menus/curbside-pickup–delivery.