As soon as I flew into Nashville, I headed over to the Nashville Superspeedway Racetrack.  From the second I stepped onto the track, I was in awe. I felt as if I were stepping into a different world.
The smell of gasoline, rubber, and burning tires filled the air. After a brief lunch, consisting of pulled pork, barbeque chicken, and mashed potatoes, I went outside. Unfortunately, the press conference was finished.
Watching the cars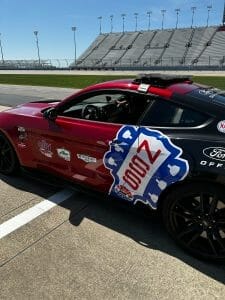 I watched as the cars roared around the track, the louder and more intense everything felt. It was an experience like nothing I had ever felt before and one that I won't soon forget.
After standing in line and signing a waiver, it was my turn to check out the vehicle. Ben Rhodes, a famous Nascar Truck racer was the driver. I asked him if he could go slower. He said, "I could but it won't be as fun."
And, off we went. More than 120 mph on the NASCAR race track. I couldn't talk, much less breathe. I could feel my body getting pushed into the seat.  The G-force was amazing!
The Faster the Car Went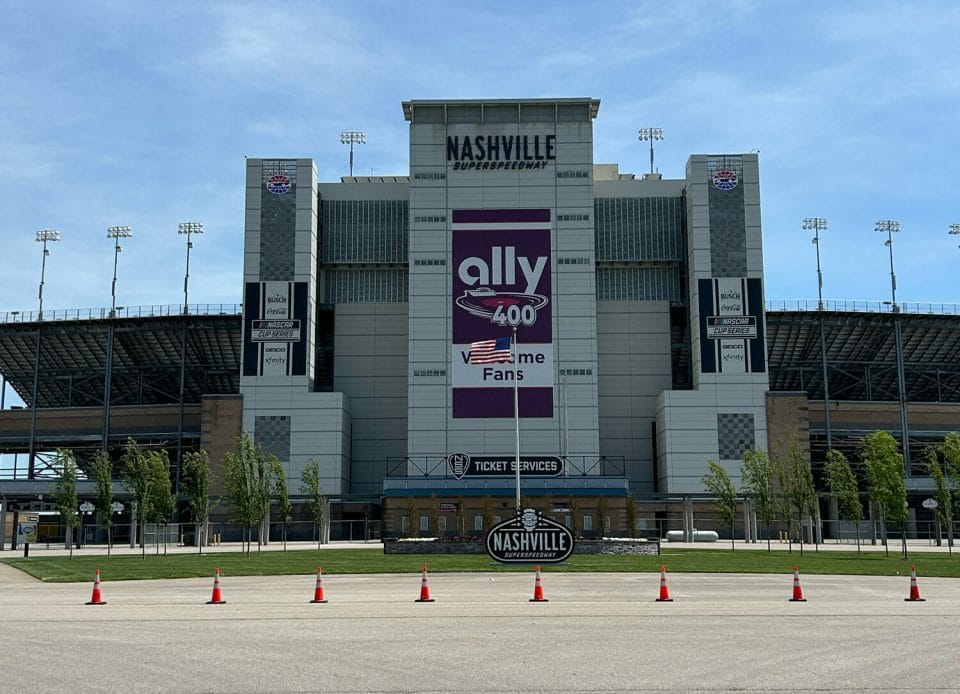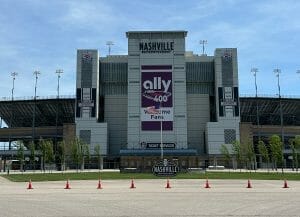 The faster we went around the turns, the more I felt like the car was going to flip.
I didn't care – it was exhilarating!
This was an experience I won't soon forget. It has given me an appreciation for the immense skill and effort that goes into NASCAR driving. Now, whenever I see a race car on TV or in person, I think back to that moment and the thrill of the ride.
I'm so glad I got the chance to experience it firsthand – it was truly incredible!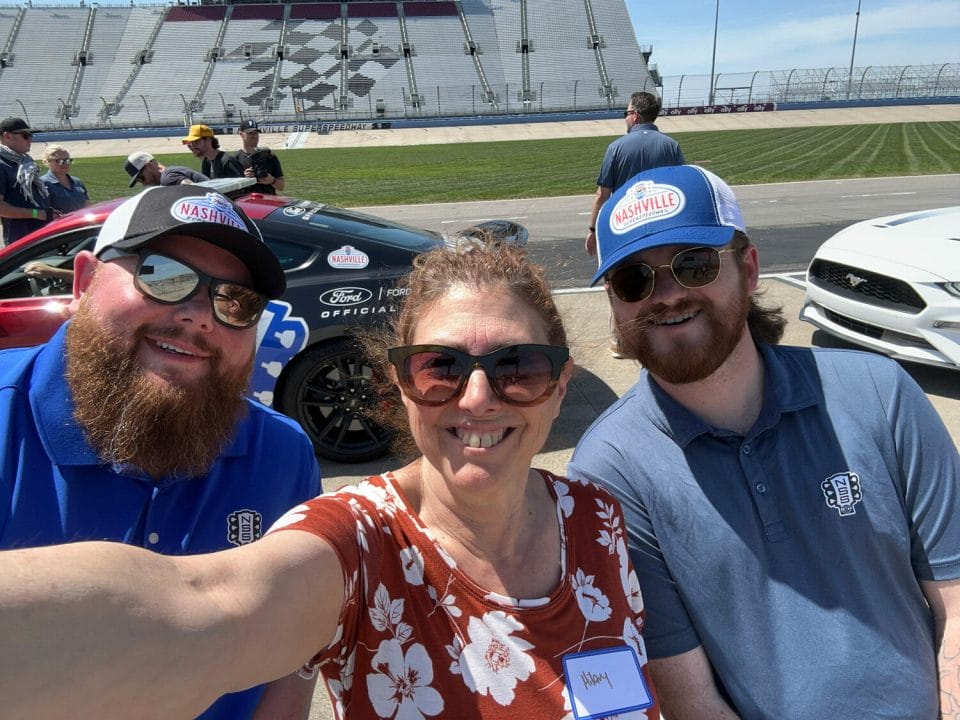 Nashville Superspeedway Racetrack
The track will be open for racing in June. Check out their website for more information – https://www.nashvillesuperspeedway.com/.