I went to Austin on a book tour at Bookwoman during the week of November 28. My actual book tour was the 30th and I was also in town for The Running Event (TRE).
The Running Event
Before the pandemic, I would go every year to get content for my ATriathletesDiary.com blog. TRE has all different brands that cater to retail shops. Retail owners are there to buy new sneakers and gear for their running shops. Race directors also go to this event to pick up sponsors and learn how to grow.
The event is a two-day expo followed by various seminars specifically for retailers.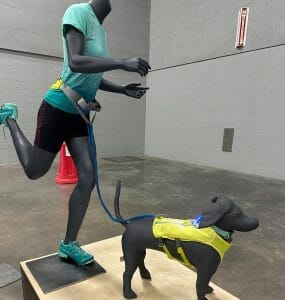 I met so many interesting companies that I plan to write about but most importantly, I reconnected with friends that I met years ago but hadn't been in touch with since the pandemic.
Day 1
I got into Austin, Texas on Tuesday and after unpacking my belongings, I went over to the expo. It wasn't open. They had a series of seminars but none of them were the right fit for me. So, I picked up my badge and took an Uber over to Heritage Boots. That's where all the fun began. I immediately called my running buddy and friend, Jodi.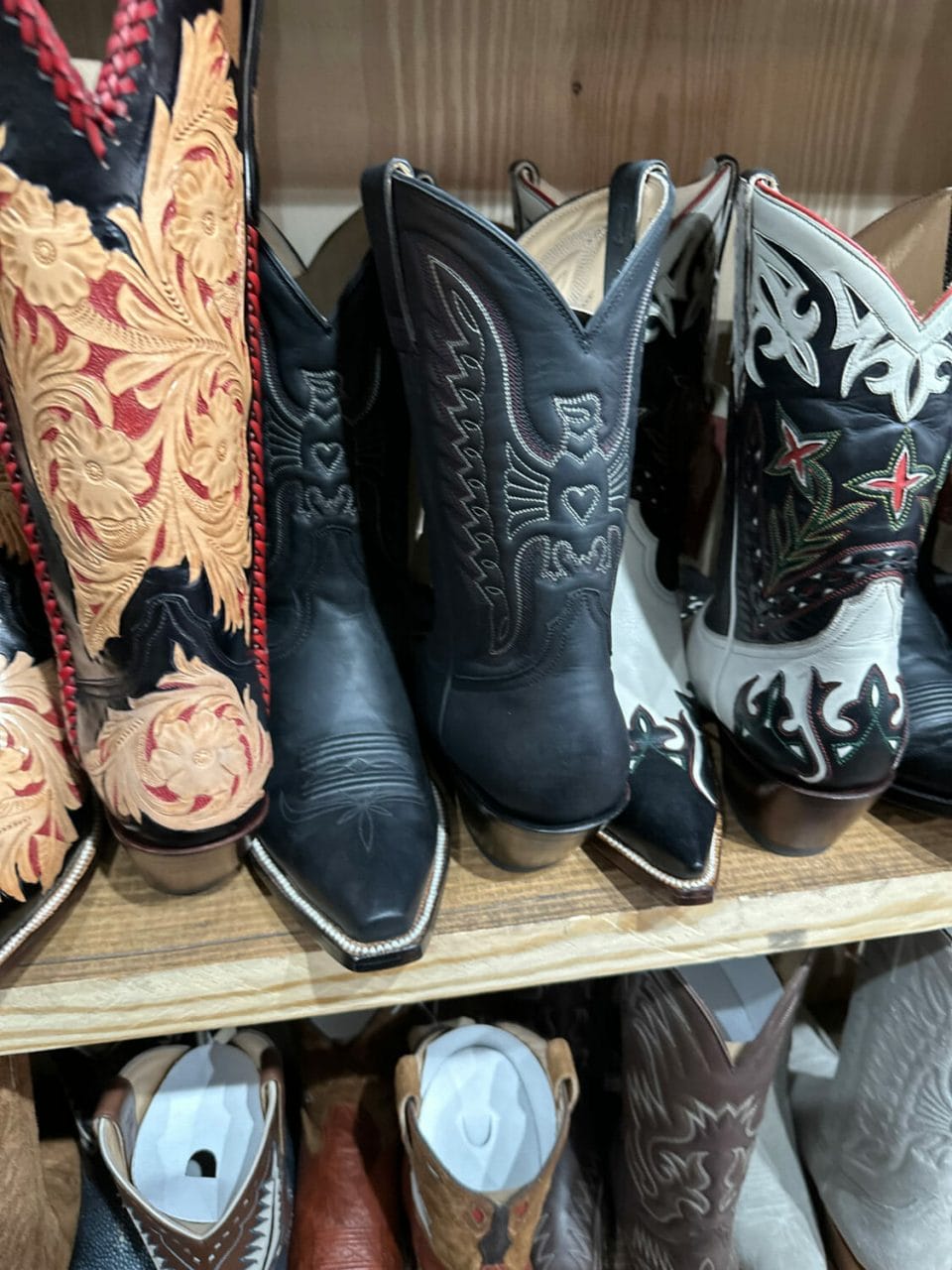 During the pandemic, Jodi and I were buying cowboy boots like the world was ending and we didn't want to be left standing in bare feet.
I didn't even know that Jodi liked the boots until I saw her bidding against me on a pair that they were showcased on Facebook live. It was a surprise that we both loved the same store, especially since neither one of us knew that the other had been in Texas, let alone Austin.
At Heritage, I face-timed Jodi. We had chipped in for her 60th birthday and gave her a gift certificate to the store. She found a great pair of boots and was thrilled.
On the other hand, I was trying to decide between three different boots. I ended up going with a pair that was so different than all my other boots and made from stingray.
After that, I walked back to the hotel.
That night, Balega (a brand that I am an ambassador for) was having a cocktail party. I met all the new staff and also met some very nice business owners at the party.
There were two piano players dualling and playing popular music. They had some snacks and wine and beer. It was a nice event but I was exhausted and only stayed for a half hour or so.
Day 2
I got up early and went right to the expo. I had three appointments with various brands that their PR firms set up. I got through half of the expo area and by 1:30 pm, I had enough. I went back to my room at the Fairmont and fell asleep.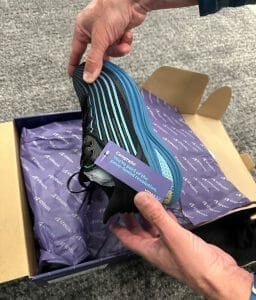 The Book Tour
That night I took an Uber over to BookWoman. It was about a half hour away from where I was staying. I got to the place at 6 pm and set up.
The woman who owns BookWoman was so incredibly lovely. She had set up a few chairs in a small area and people started to come in. We had about eight people there and it was such a nice group. (Too bad some people had to leave before I took the photo.)
I read two short chapters and then had a Q and A. The audience was so engaging and it made me feel good that I could tell that they were listening and interested in what I was saying.
In addition to my story, I also talked about ROKA and showed off my progressive sunglasses. The person who remembered the name of the sunglasses won a prize.
When it was finished, I took an Uber back to the Fairmont and went right to bed.
Day 3
I got up early because I had an appointment with a boot company that now makes running sneakers. The people there were very nice and gave me a ton of background about the company. After that, I walked around. I was determined to get in every booth. I avoided some of the bigger brands because their booths were packed. I wanted to meet new people so I went to less crowded booths. I think I covered most of the event.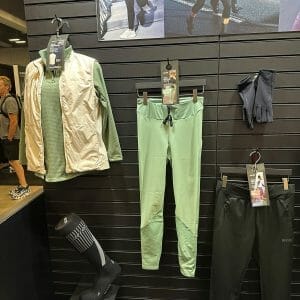 Luckily, I got a ton of review products for my ATriathletesDiary.com blog and if you follow that blog, you will see a ton of new products that will be launched from February through the spring of 2023.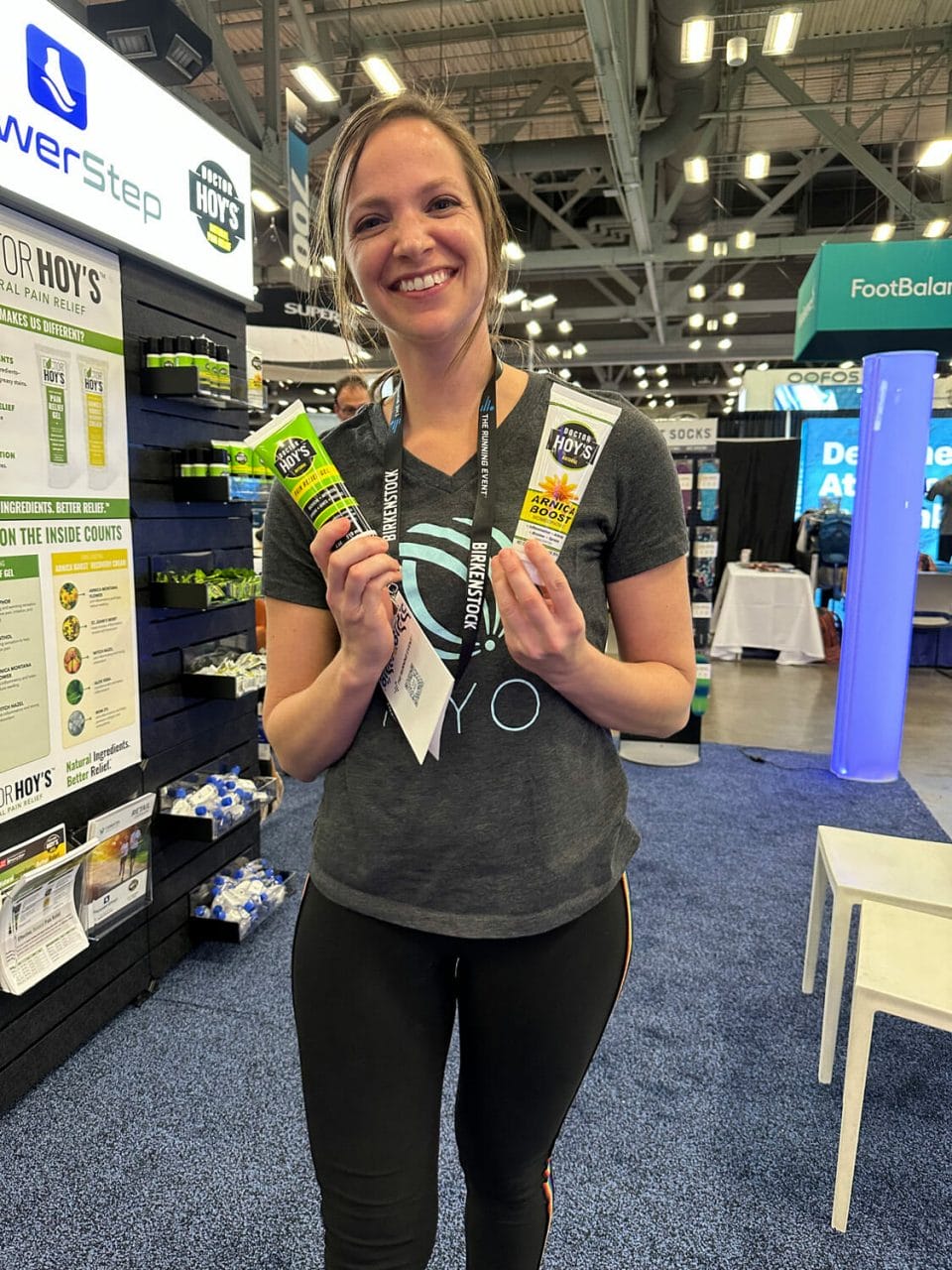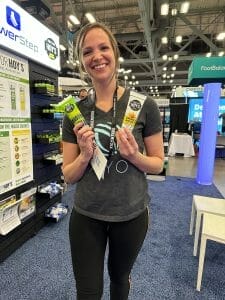 By about 3 pm, I was done and went back to my hotel room. A few hours later, I was sleeping!
Day 4
One of my sponsors, Craig from BioTropics lives in Austin and he met me for breakfast. We had such a nice breakfast catching up and getting to know each other better. I'm so excited to be working with him this year and you will hear more about his vitamins and supplements in a subsequent blog post.
That was a great way to end the trip and after breakfast, I was back in an Uber on my way to the airport. I really love Austin and can't wait to be back!