Visiting the Napa Valley Wineries
A few years ago, my husband and I stayed in Sonoma County and visited many of the top wineries around that area and in Napa. This time, we decided to stay in Napa and try out some different wineries. Here's where we went and what I thought:
Artesa – If you want to see beautiful views of Napa County and the hills surrounding the area, then take the trip up the hill to Artesa. It was simply beautiful. Unfortunately, I didn't like any of the wines. It was a $35 cover for the tasting. I was happy that the three of us split a tasting because in my opinion, I didn't enjoy any of the wines. However, the scenery was superb and we took a ton of great photos up there!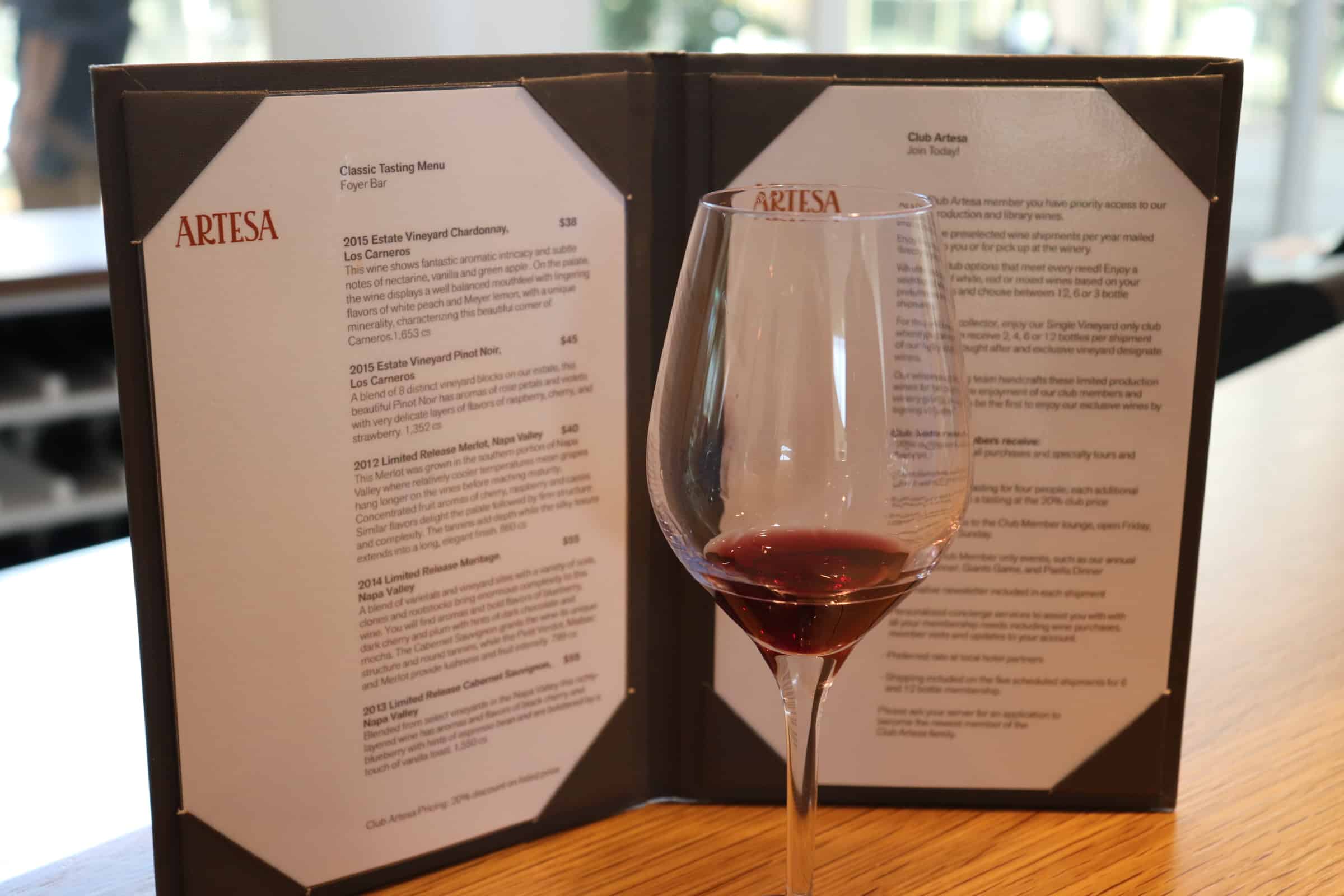 Clos Du Val – We stopped off here and had one tasting between the three of us (my son was with us). The winery was gorgeous but again, I was unhappy with the taste of the wines. The price was $35 for a tasting.
Stags Leap – The building was gorgeous and the wine was even better. There wasn't one wine I didn't like here. They were smooth and worth the tasting. It was a little more money, $45 for one tasting, but it was worth the price. All of the Stags Leap bottles are around the $100 mark. (I know you can get a good bottle locally for $25 but these are superior wines.)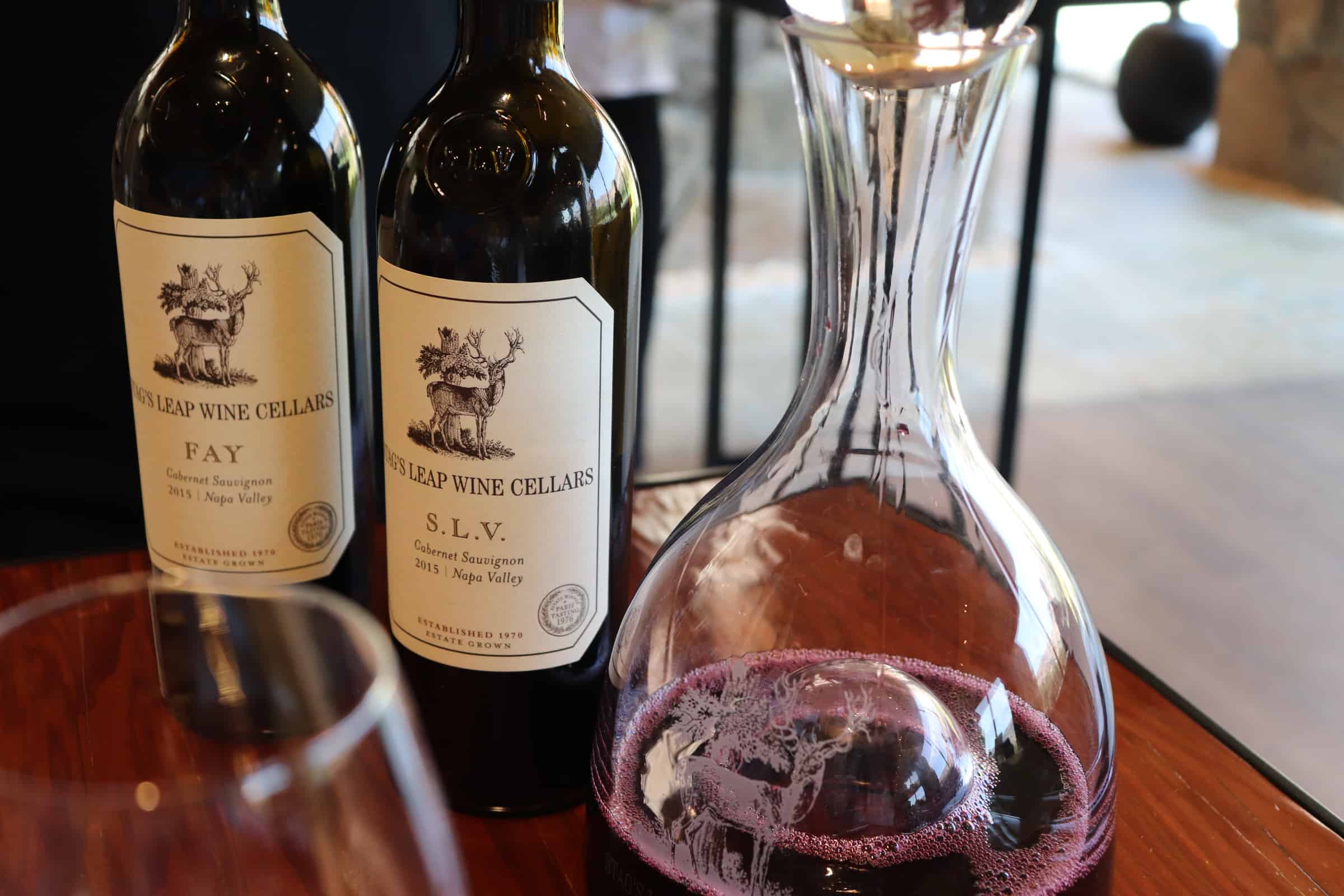 Piazza Del Dotto – We had a sampling of 12 different wines and to be honest, they all blended into each other. I was particularly impressed with the French barrel wines. Dave, the owner, was there giving private tours. Our tour guide was JJ. After a half hour tour, where we tasted the wines out of a barrel, we had a wonderful tasting lunch. It consisted of a sweet corn cake (the size of a quarter), small Maine lobster roll, Smoky Quatro Tubetti with Duck Confit, Wagu Beef burger (also like a slider) and Peaches/blackberry buffalo milk gelato. The portions were small, but all coupled with wines, with the last one coupled with a nice dessert wine.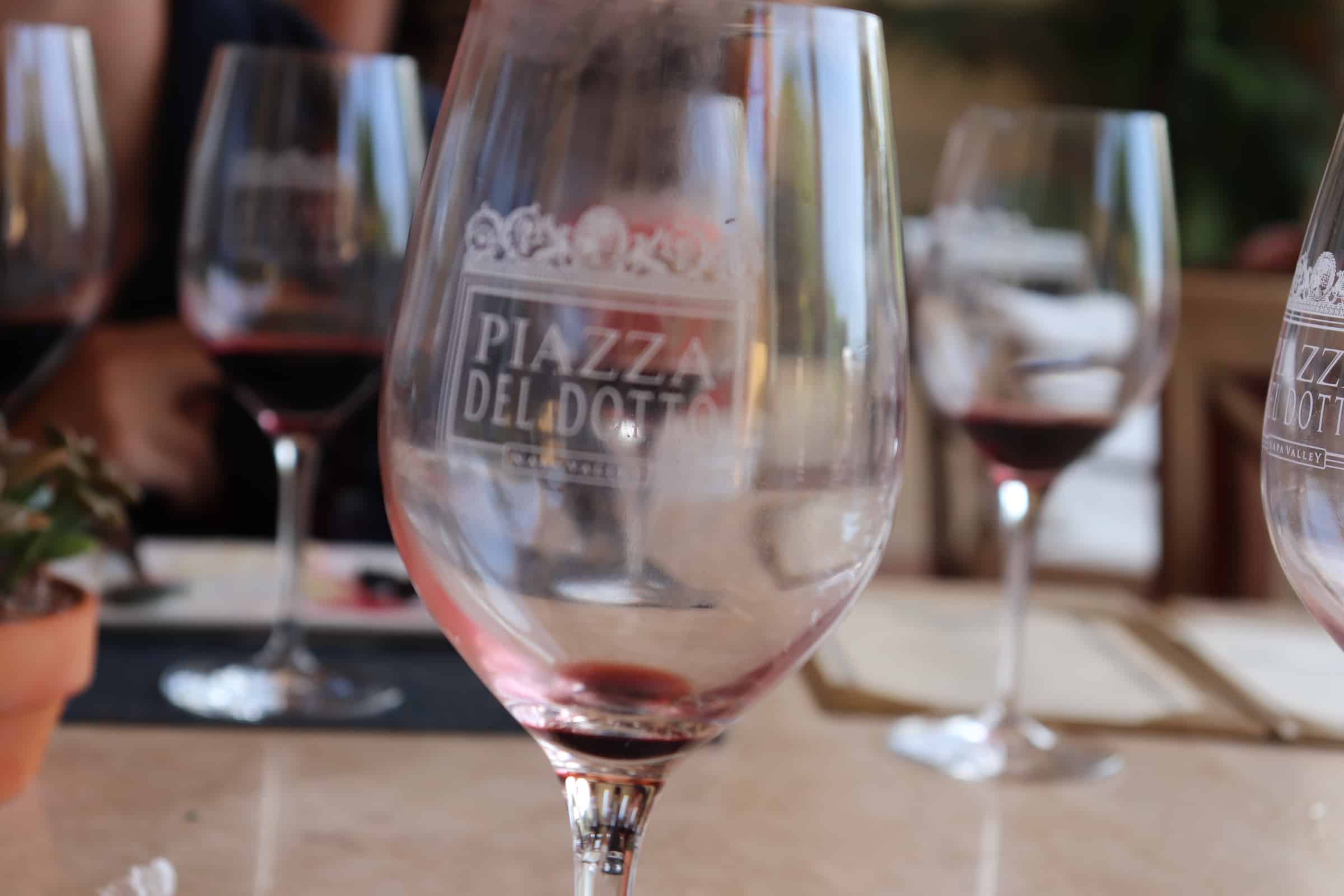 Day two of the winery tours, we went to:
Reverie II — My daughter recommended we go to this small winery in St. Helena, and I'm glad we did. It wasn't as fancy as all the other wineries, but it had charm. When we arrived at the house, Peddles, a cute boxer, greeted us at the door. Austin, his owner, welcomed us by pouring us a glass of Chardonney to start and told us the history of the winery. He then poured us a Barbara and took us in his ATV to the top of the hill where we had another glass of wine. The views were gorgeous.
Pine Ridge – Our next stop was lunch at Pine Ridge. There, we got a tour of the grapes, the barrels and the entire process of grape to wine. It was an interesting tour that ended in a cave. That's where lunch was served. It was more like hors deourvres with a pricey lunch tag but it was good nonetheless. The tour guide paired wines with each little appetizer. Each glass was better than the next. They were all Cabernet Sauvignon wines from various regions in Napa.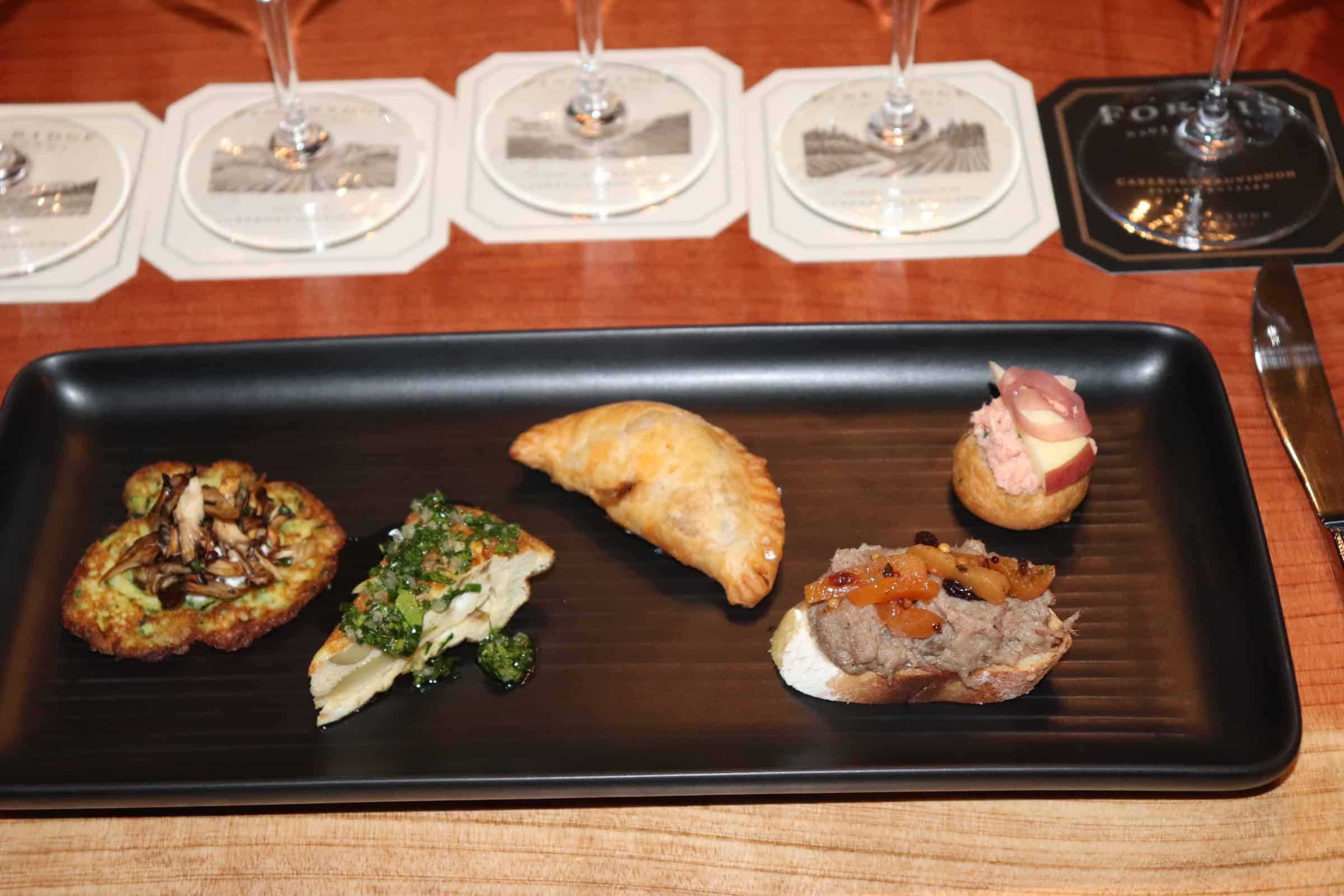 Orin Swift — While we were in St. Helena, we had to make a quick detour to stop at the Orin Swift store and see if David Finney, the owner, had any new wines. My favorite is Abstract, but I do like them all. We did sample a new wine, 8 Years in the Desert. It was not a disappointment!
Aonair – This was our final stop of the day and it was a fantastic detour. Aonair is the sister winery to Reverie II. My daughter also encouraged us to visit this winery. She and her friends were in Napa days before us and she absolutely loved it. It was low key like Reverie. We sat on the porch, in wine barrel chairs, sampling some delicious wines. At one point, the tour guide asked if we liked adventure and took us on another ATV up the mountain. This view was even better than Reverie. We sampled a few more wines and I was hooked. I signed up for the wine club!