I had a 5K swim in Hell, Michigan that I scheduled a while back. So, I was planning on going to Detroit anyway. Lisa, my partner at HJMT PR, booked me at Nicola's Books in Ann Arbor for a book tour.
But before the book tour…
I had a day in Detroit. My first stop, once I picked up the rental car, was the Ford Museum. I wanted to see the old cars and learn about Ford's history. (My dad would have loved this museum!)
It was so cool to see an old NYC Taxi. It reminded me of my grandfather who used to drive one of those taxis in Long Beach. They had these cool pull-up seats and were huge inside. Unfortunately, they weren't too safe.
I saw some cool cars from the past and even some interesting all-electric cars of the future.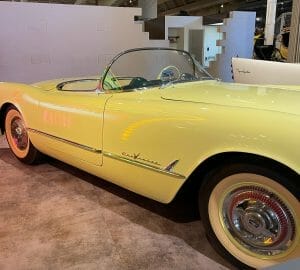 While there, Delta was having a promotion. It was National Aviation Day and they were giving out prizes, and you also had the opportunity to take photos with a flight attendant and pilot.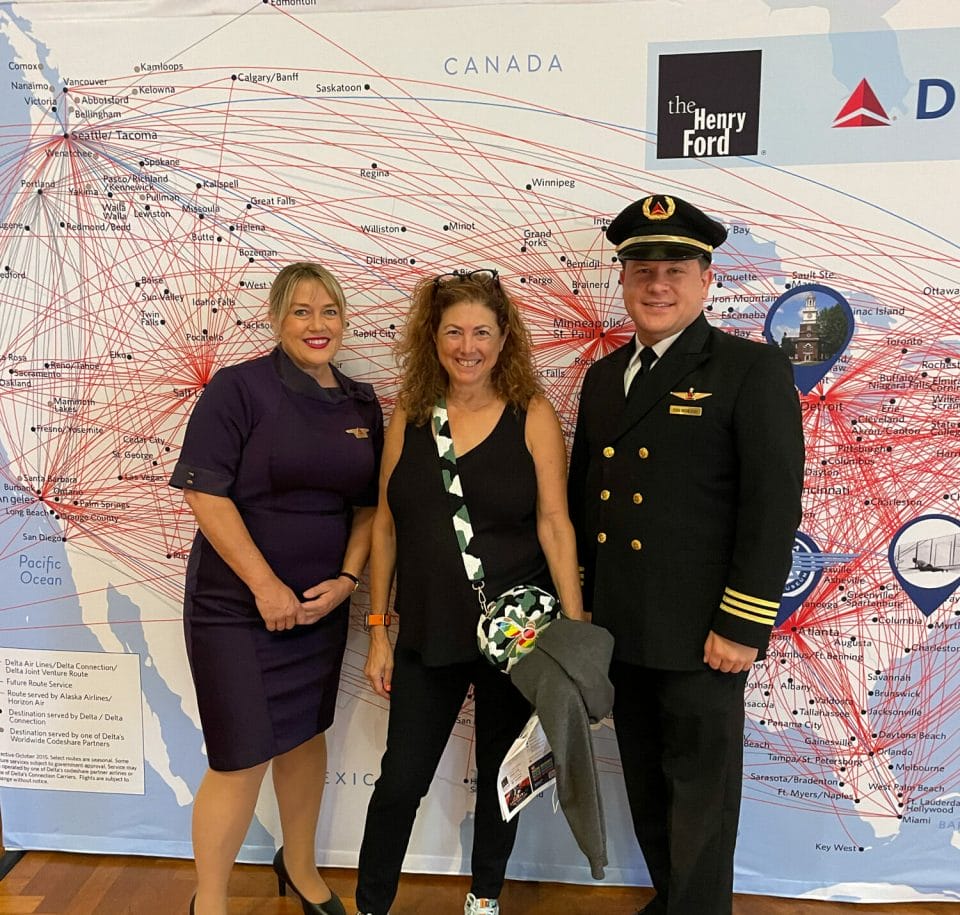 I stayed at the museum for about an hour and then entered the gift shop. I saw a cool tee shirt for my son and bought it. While in line, the cashier asked me if I wanted to round up the cost of the shirt to go toward the Ford Museum. I looked at her and laughed, "I was a little hesitant about coming in here today with the $50 cost to get into the museum. And anyway, Ford was a Nazi."
"Oh, he wasn't a Nazi," she said. "He just liked to hang out with the Nazi party." I looked at her and didn't say anything.
Next Stop – Motown Museum
The Motown Museum was about a half hour away from the Ford Museum. I got there at the wrong time. I had to buy a ticket. The price was a little more reasonable than the Ford Museum and cost me only $15. However, it was only 11:40 am and my ticket said 1 pm.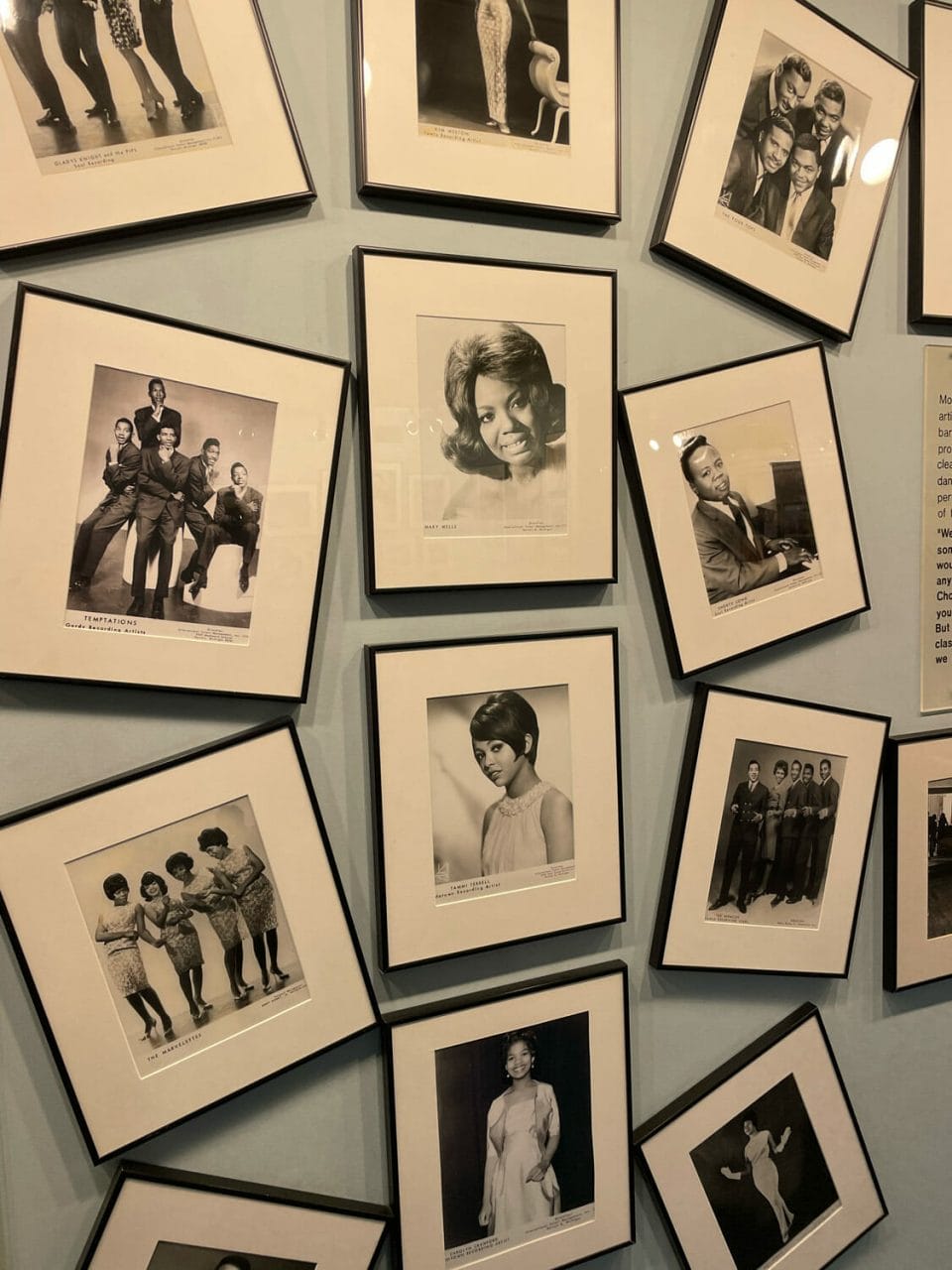 "Is there any way I can get into an earlier tour?" I asked the front desk workers.
"Absolutely not," they told me.
I sat outside at a table in the open sun. It was hot and the sun was beating on my head. A couple joined me.
"Is it okay if we sit here," the woman said with a southern accent. She had one tooth.
"Sure, no problem," I said.
Her husband volunteered that this was their last state on a 50-state tour. "We wanted to see all of America," he said.
"Have you been to Europe?" I asked
"No, we ain't going to Europe until we finish the 50 states," he told me.
Going into the museum
The hour and a half felt like an eternity. I was hot and tired and debated on whether or not to leave. But I didn't. I had heard such good things about the museum, I wanted to stick it out.
When the 1 pm tour was called, I was already on the steps ready to enter. A young woman who spoke fast and whiney was the tour guide. At times, I was just listening to the way she spoke and not what she was actually saying. The tour took more than an hour.
I could have done away with the tour and just walked around the museum. It was situated in a small house owned by Buddy Gordy who was a famous record producer of the day. It was cool to see the recording studio.
Now onto Chelsea
When I typed in Chelsea, Michigan into my phone, I noticed it was 50 miles from the Motown Museum. "How could that be?" I thought.
I called the Comfort Inn. "Are you really 50 miles from the Motown Museum?" I asked.
"Yes," the receptionist said. I called back and asked the same question. I couldn't believe it was that far away.
I put the address in my GPS and was on my way. It took about an hour to get there.
Chelsea is known for being the home of the Jiffy factory. It is huge! I have never seen such a big factory!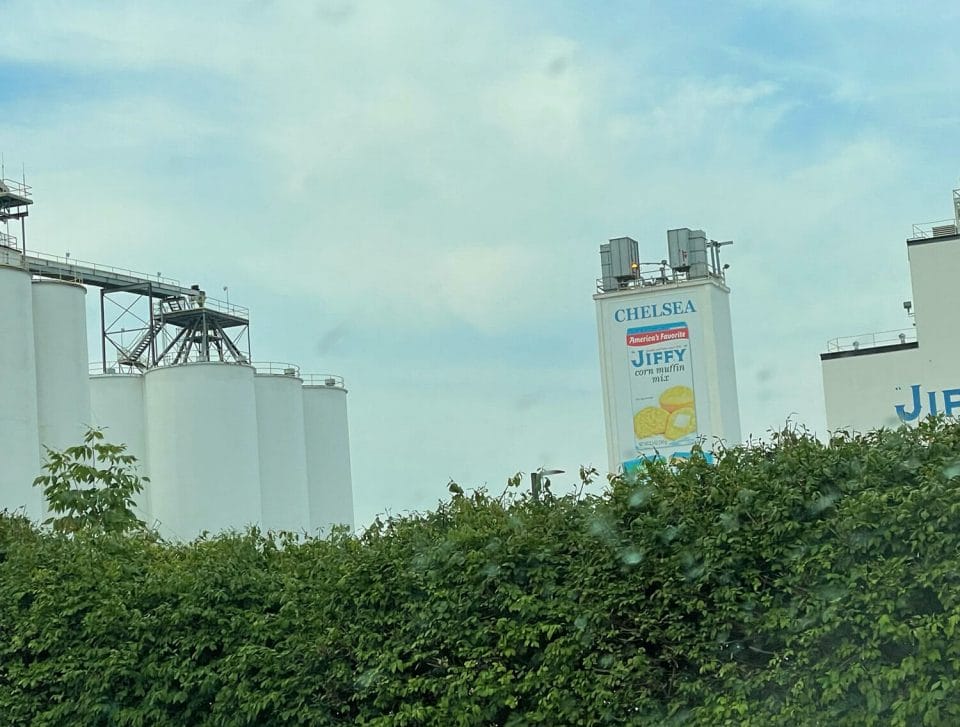 Chelsea has a small downtown. Most of the restaurants are fast food like Wendy's, Taco Bell, etc. but there are some restaurants there. I was told that the pizzeria had the best food in town. When I got there, they only served pizza. So, I had a small thin-crusted pie and a salad.
The one thing the town did not have was an ice cream parlor. They did have soft serve as you were leaving town.
Comfort Inn
Once I got to the Comfort Inn, I settled in. The next day, I headed over to the race site. It was about a half hour away and I was curious where it actually was located. I'm glad I did it because I was less frazzled on race day.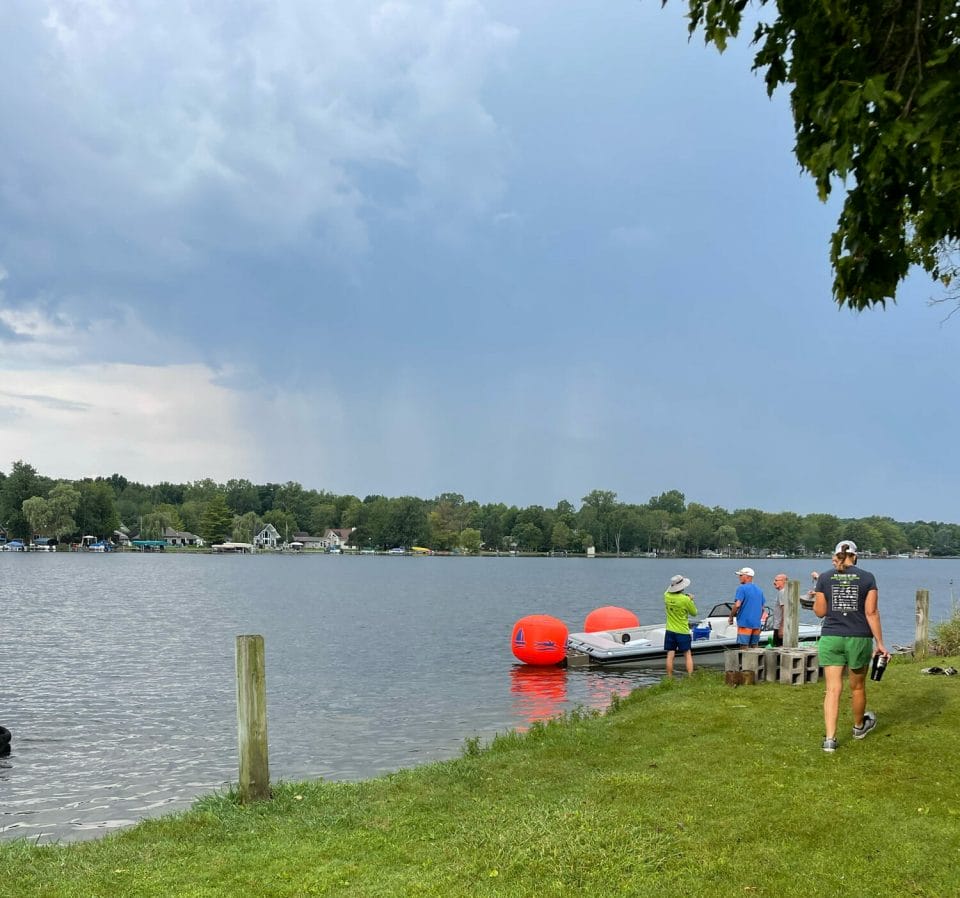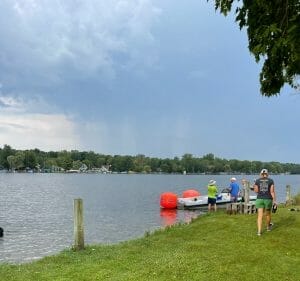 I met with some of the volunteers. One of the volunteers had a beautiful labrador dog who went in the water. When the dog came near me, I said, "I would pet you but you are soaking wet and I'm dressed for the book tour."
I left there and headed to Ann Arbor. It was early but I wanted to tour around and see some of the shopping.
Ann Arbor, MI
What a cute town. Main Street was only a few blocks but had interesting and unique shops. I enjoyed walking around and looking at the shops.
After that, I headed to Westfield Shopping Center. (Like so many places across the country, there are strip malls all over.) Nicola's Books was located there along with a TJ Maxx and a shoe store. If you know me, you know I went directly into the shoe store and bought myself a pair of red boots. I also went into TJ Maxx.
Before I knew it the tour was about 45 minutes out, so I headed to the bookstore. But first, I hid a bookmark. (I've been doing a promotion on Instagram, Facebook, and Twitter, hiding bookmarks around the bookstore. The person to find the bookmark, gets a prize!)
Nicola's Books
The manager set up the store beautifully. This was the nicest setup so far. There were about 20 or so chairs in the back and the books were displayed nicely on a rack.
I spoke about the book and then read a chapter in it.
There were lots of questions and I signed about 10 copies for each of the participants. I really enjoyed this tour and met so many fascinating people who shared their stories with me.
The manager even told me that if I come back to Ann Arbor, he would love for me to give another book talk!
Race Numbers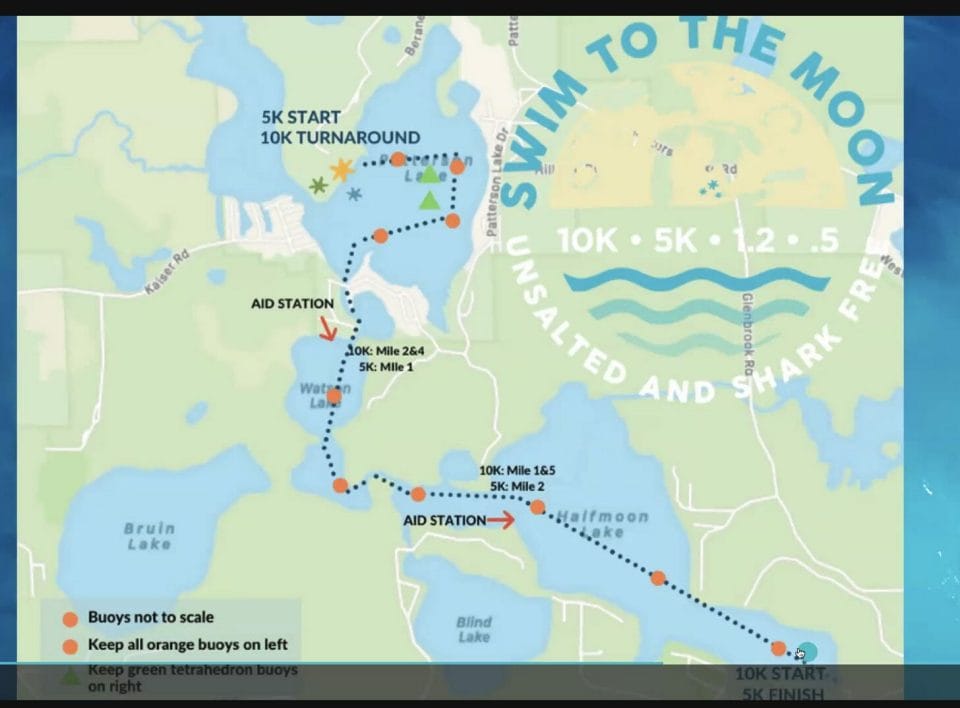 After that, I followed my teammate, Jackie, who attended the book tour and lives in Michigan, to the race site. The GPS took us through Dexter, which was another cute little town in Michigan outside of Ann Arbor.
We picked up our numbers and both parted ways.
The next day
I checked out of the Comfort Inn in Chelsea and drove in the pitch black to the race site. I went on windy and hilly roads. As I got closer, I saw a slew of cars. You had to buy a pass to park in the park, which I did.
After checking in and getting to the 5K location where we took a school bus about 10 minutes away. Interestingly, I met someone from my hometown who knew my husband. What a small world!
After that, the race started and we took off for a 3.1-mile swim from NorthStar Lake to Halfmoon Lake. It went through a series of lakes and canals including through tunnels and under bridges for three miles.
It was a magnificent swim and so well organized. I loved every moment. The best part was doing it with my teammate!
What I found nice was after we got out of the swim, there was a full brunch consisting of pancakes, egg wraps, bananas, and cookies. It was so nice. We also received a gorgeous medal which I plan to proudly display.
After the race, I drove back to Romulus, Michigan
Romulus is where the Detroit airport is located and since the Comfort Inn in Chelsea was 50 miles away and my plan was taking off at 7 am, I thought it best to move to a different Comfort Inn.
However, the new Comfort Inn was worse than the one in Chelsea, which was also pretty bad. This one had no internet. The front desk told me to walk around the hotel and see if there was internet anywhere. There was not. The only place that had internet was the business center, which was a bit of a problem for me.
They also had a little restaurant which I was told was the best restaurant in Romulus. If that was the best restaurant, it was pretty pathetic. The other restaurants were Taco Bell, McDonald's, and a Chinese restaurant about 15 minutes away. I went to the hotel to eat. I was tired and starving from the race.
Almost missing my plane
I arrived at the Detroit airport with plenty of time to spare. I went to the Delta club in Terminal A. "Oh there is a closer Delta club to your terminal A25, it opens at 6 am," the front desk person told me.
At about 6 am, I wandered over to the other Delta Club. They had just opened and I was warmly greeted. At 6:40 am, when it was time to board, I headed over to A25. When I got there, the plane was going to Buffalo.
"Hmmm… that's not my flight," I said as I looked at the app. No, it wasn't. My flight was leaving from terminal C25!
Now I was panicking. "Where is Terminal C?" I asked one of the maintenance people. He told me to go to gate 38, then make a right cross the crosswalk into the next terminal then go downstairs, then up to terminal C."
OMG, I was never going to make it. I started to run. I was all out of breath. As I got to terminal C, I was telling myself to stay calm. You will make this flight, I kept saying out loud.
I made it with five minutes to spare! I also got my 7000 steps in before 7 am!
What a trip to Michigan but you know what, I would definitely go back!