Avena is a quaint little restaurant located at 22 East 66th Street near Central Park in New York City. It's a northern Italian restaurant and the executive chef is Roberto Deiaco. 
There is ample outdoor seating and the inside seating is quite lovely. The interior was all white with interesting lamps that hung over each table. At one point, each person in my party touched it to see if it were paper.
The wine list has some nice choices and I'm sure you will find something that you would like. We ordered a nice Chianti Classico. It was perfect with the meal that followed.
Avena Restaurant
When we sat down, we were offered a watermelon gazpacho that had thinly chopped up cucumber and onions. It was absolutely delightful.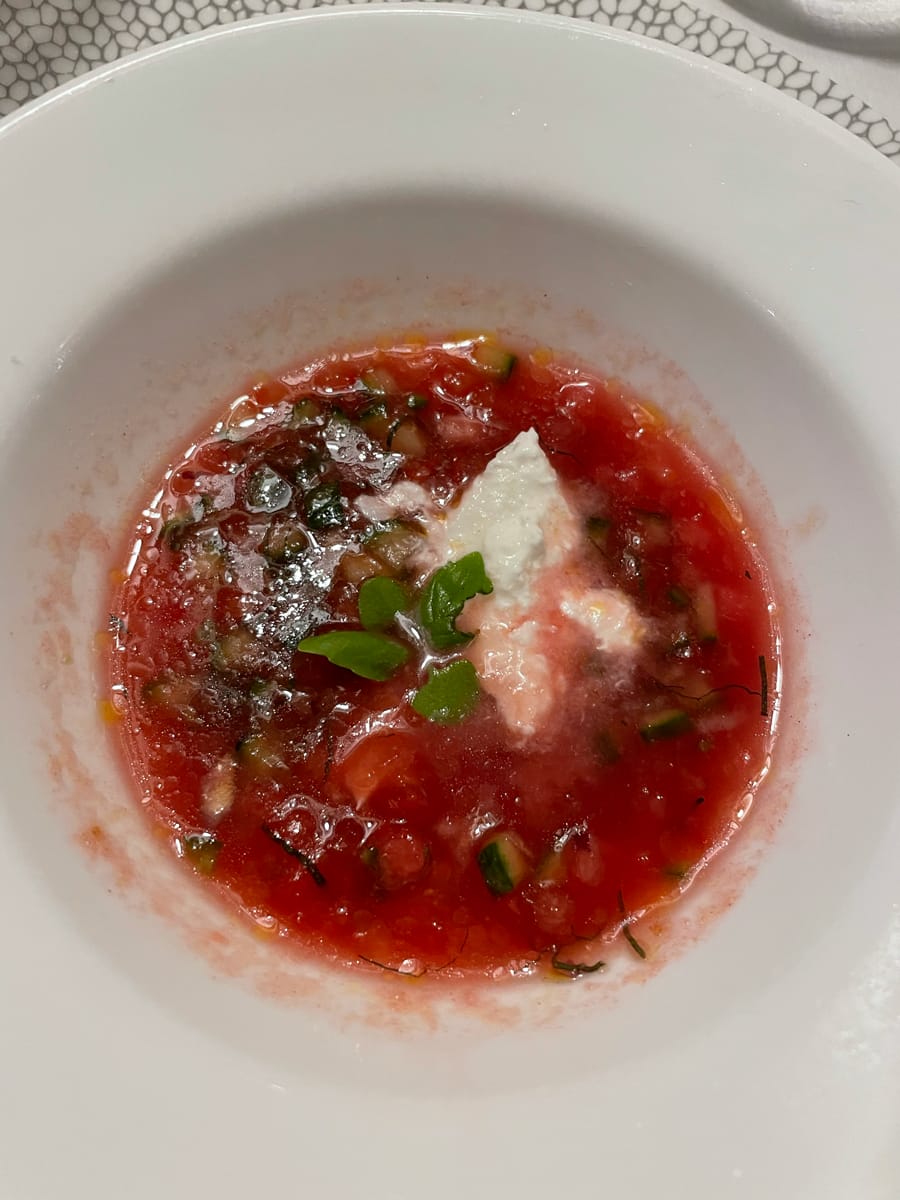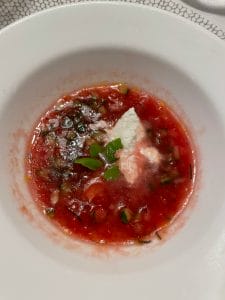 Then the bread basket came out. It included Foccacia bread, breadsticks, and very thin long crackers.
We ordered two appetizers that we split between four people. This included seafood Crudo and spinach pear salad. Both were delightful.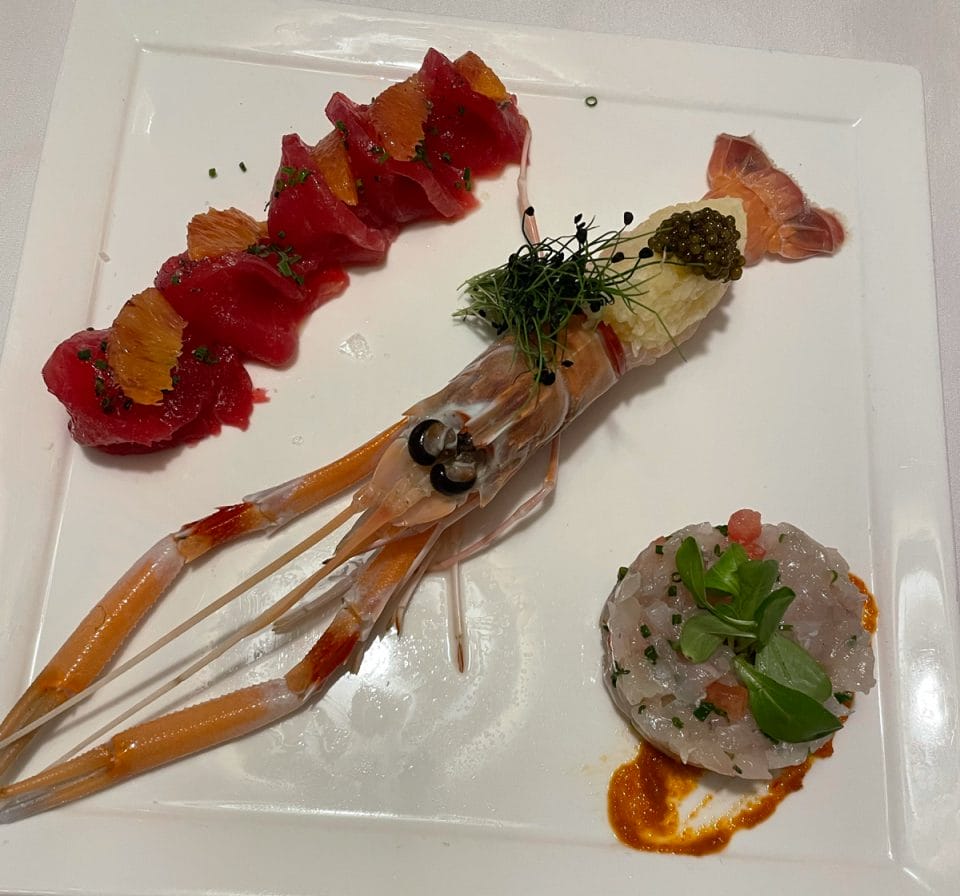 This was followed by our main dishes. I had the chef's signature pasta dish which was ravioli with quail yolk and flowers of zucchini. The other people in my party had lobster Caprese and duck served two ways.
The lobster was nicely presented but it was cold and a little bland.
The pasta was delicious. The duck was a little salty but very meaty and flavorful.
The restaurant was a bit expensive with a bottle of wine, tip, tax, and no dessert, the cost was $430 for the four of us.
Would I Recommend?
I thought overall the food was excellent. I also loved the setting. It was warm and inviting. The service was exceptional. There were two waiters that kept coming back to our table offering water, wine, and they kept asking us if we were happy. I loved the presentations. They all looked amazing and you could tell the chef was focused on the details.
I would certainly recommend it, especially for a special occassion.