I don't know why I get children's books sent to me. I'm not a mommy blogger but I get them non the less. Recently I received a book, A Child Called You by JD Wise and illustrated by Rachel Novel.
A Child Called You Message
The message of the book is to treat people the same or better than you treat yourself. It says "you are just ordinary. There's nothing special about you."
At first I was taken aback by the "you are nothing special." I guess when I was raising my children I was all about them having good self-esteem. I didn't feel I had that growing up and I made sure that they did.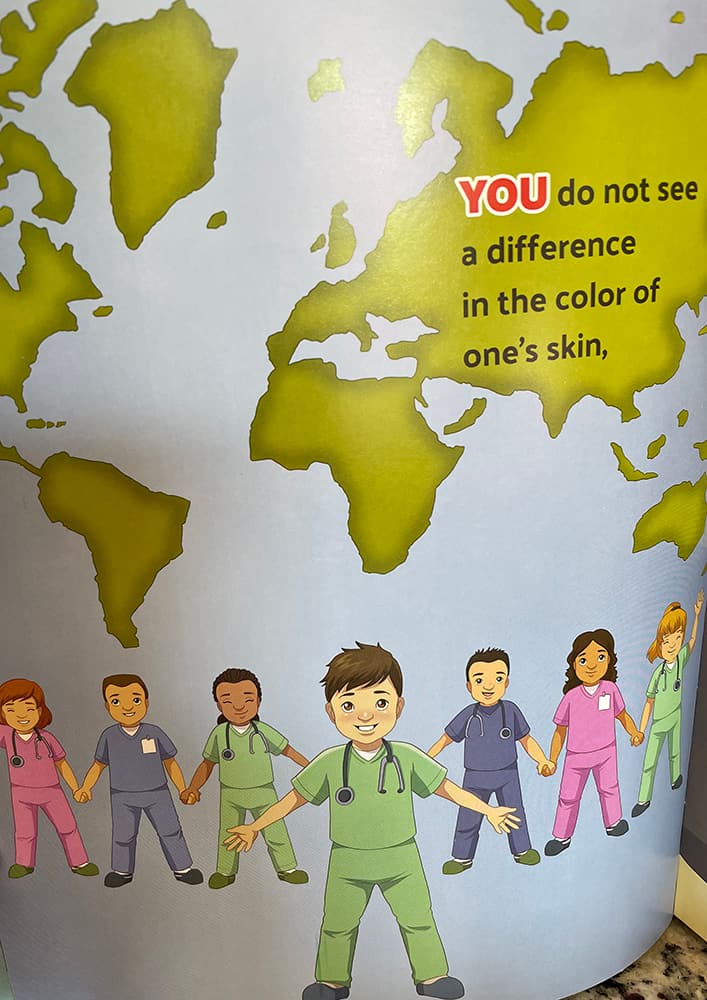 But, maybe that wasn't a good thing?
The book is about helping people and treating people with respect. Whether someone has a disability or they are a different race or nationality, treat them with respect.
"See people who they are not what they did," was one of the phrases in the book. It shows two boys – one dressed as a republican and one dressed as a democrat. They are smiling at each other.
The author also writes, "Hate only brings forth hate and tears this world apart." How true is that? Why can't we respect and love each other?
Message for Children
The author goes on to say, "you can make a difference if you see it through. After all… it's not up to me; it's only up to you." With that comes an illustration of all different children of color.
I wonder if more adults should read those messages? Maybe we would have a better, safer and kinder world?
A Child Called You has some excellent messages, but if the parent doesn't follow through, then perhaps nothing can be done?
If you believe that love is the message and have little ones at home, you can get a copy of this book on Amazon for $15.95. Here is the link: https://www.amazon.com/Child-Called-You-JD-Wise/dp/1645437876/ref=sr_1_1?dchild=1&keywords=a+child+called+you&qid=1618071058&sr=8-1