When you have two women walking around such a cute town like St. Petersburg, you know there will be trouble… Not literally trouble, but trouble in the way of spending, especially when there are such cool shops in the area. That's when we discovered L'Artiste shoes.
It was a little shoe store. I may have gone right by there, but instead, my cousin, Mindy, insisted we go inside. That's when the trouble began because I instantly fell in love with the L'Artiste brand.
I tried on at least a dozen pairs of shoes. I ended up buying three pair:
The first pair I bought was the Amora Pump.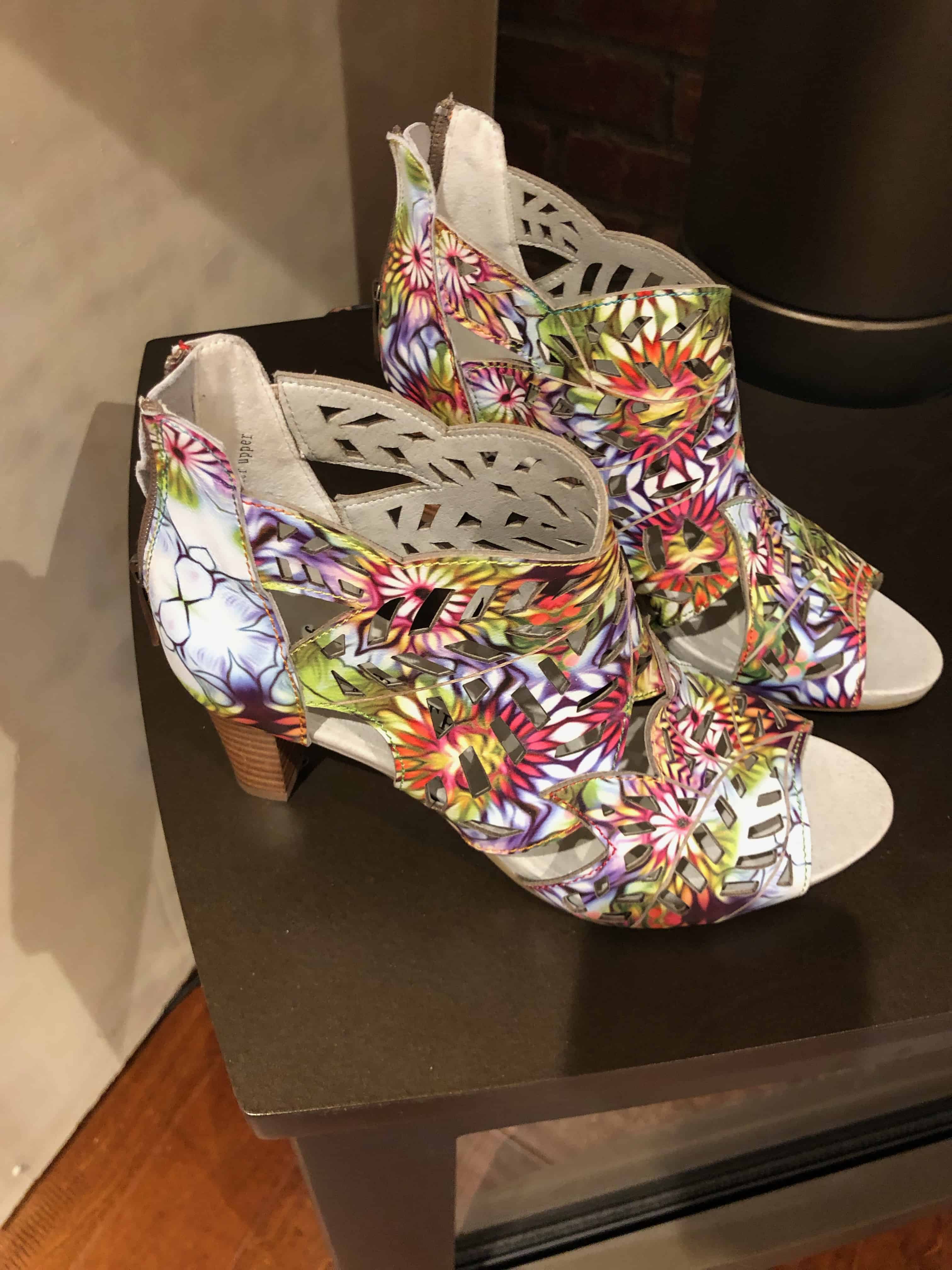 When I went home, I researched the brand. I had never heard of it before. I love shopping at Nordstrom's and Jildor for shoes. But I never saw this brand before, so I ended up ordering a couple more pairs. They are fun, inexpensive and different.
Bewitched Sandles:
I love wearing fun and stylish shoes. It makes me feel good. When I think of shoes, I think of Cinderella and her glass slipper. Or, I think about if the shoe fits… Or, I just smile because shoes are like accessories and change up an outfit.
Let me know what you think of shoes and you can win a free visor! (If more than one person comments below within the first day, I will draw from a hat!)