Protein Shake – LUXE Protein Shake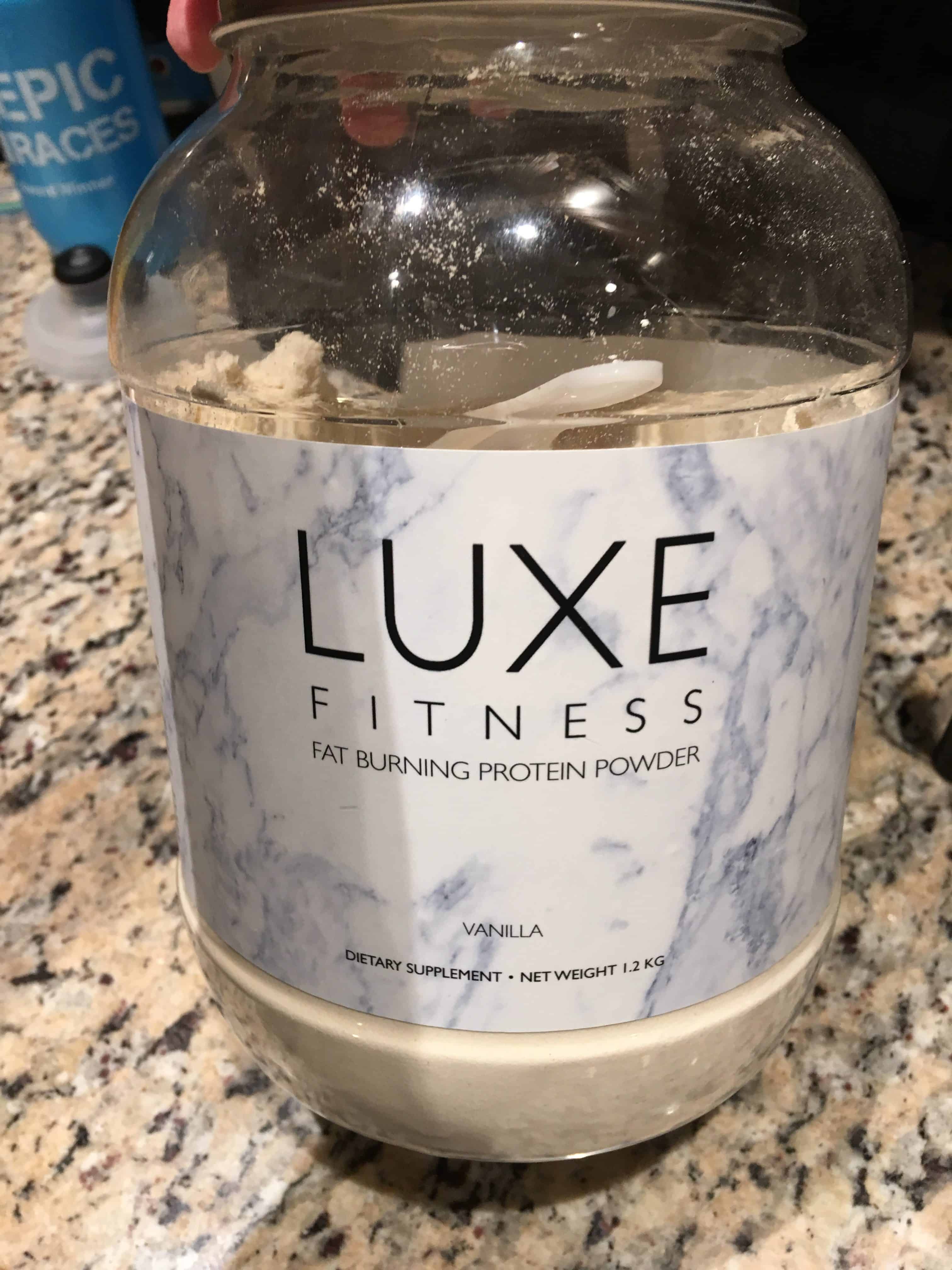 A while back, the makers of LUXE sent me a package. In it was a jar of LUXE protein shake. I never tried it. I was way too busy during triathlon season to do anything. But recently, I decided to give it a try. The package said it was good for another year and I wanted to try out a shake.
Well, I have to say that it tasted absolutely delicious. I was shocked. Personally, I find most of these whey protein shakes to be hard to drink. I don't like the taste and I can't drink them. But the LUXE protein shake I loved.
I mixed it with Almond Milk, Banana and Peanut Butter and mixed it in my Blendtec Blender and it tasted delicious!
What's inside the LUXE?
It's made in New Zealand with Grade 7 whey, which is the highest level and cleanest protein powder available. All of the cows are hormone and chemical free.
LUXE is also 100% gluten free. It has all the vitamins and minerals that all the other shakes have and it contains BCAA which helps in reducing muscle breakdown. It also has green tea in it to promote increased metabolic rate. The L-Carnitine helps fat oxidation (using stored fat to produce energy).
When should you drink LUXE?
According to the website, it's important to drink protein powder before and after a workout to help "build and maintain muscle faster, repair muscle tissue and also reduce muscle breakdown."
If you are trying to lose weight, the website says, "you may want to lose fat but increase muscle mass in order to look more toned. Consuming more protein, and less carbs and fats within your diet, will ensure the weight you carry is muscle, not fat (change your body-fat composition)." An increased muscle mass can also speed up your metabolism.
"Protein Powder is a low calorie way to get your protein. That's because protein powders contain very little fat or carbohydrates, so all of their calories come from protein."
Would I recommend it?
I'm really enjoying LUXE and when the jar is finished, I plan to buy more. I love the taste and it keeps me going for a long time in between meals. I would recommend trying it out.