After a day of going to a brewery with my family on July 4, we decided to make a reservation at Verde Kitchen and Cocktails in Bayshore.
When we got there, the hostess didn't have our reservation. As a matter of fact, she didn't seem to have anyone's reservations and told us that they were fully booked.
After we complained, the manager said she would seat us but there was a half-hour wait.
It felt like a long half-hour.
We were finally seated in a nice airy room in the back of the restaurant. It was a sun run. It had a lot of light from the outside and was lovely. There were lots of herbs growing that I assumed were used in their dishes.
Verde Kitchen and Cocktail Food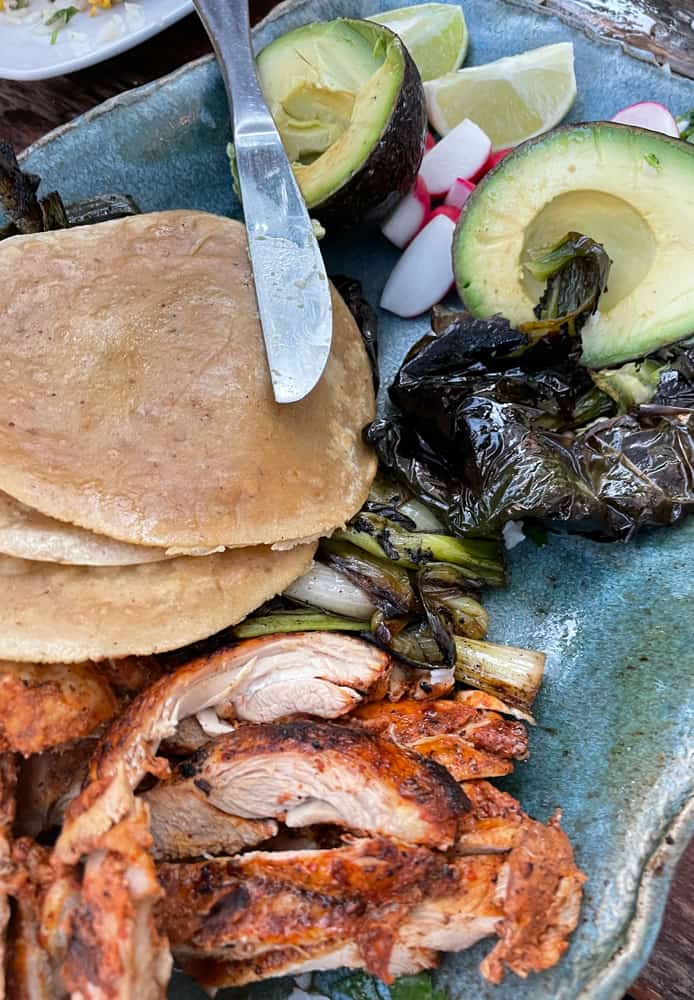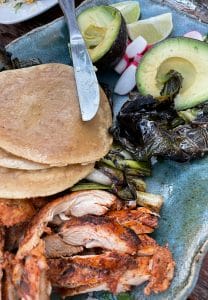 The waiter came and took our drink order first. We ordered Margaritas. Since I don't drink that much anymore due to training, I regretted ordering the drink but when it came, it had very little alcohol, so I was a happy camper.
The service was particularly slow. Once the drinks got to us it was a long time before the food actually arrived.
There were six of us and we started with Rajas Guacamole and Cerviche.
This was followed by our main course, which was Oaxacan Market for two (there was so much food there), Mexican corn, and the ten pack of tacos consisting of pollo, carnitas, rajas, Pescado, or Barbacoa.
The food was good.  I particularly liked the taco with Barbacoa in it. It was tasty. The Guacamole was fantastic. And, there was plenty of food for the six of us.
Would I recommend it?
Between the mishap in the beginning and the slow service, I may opt to go somewhere else.