Looking for a gift for your partner? Recently, I perused Fortunoff Fine Jewelry in Westbury and picked out some of my favorite top summer jewelry picks. (Hey, you never know, they may be your favorites too!)
Pick 1 – Great Anniversary Gifts!
Bracelet:
There are two very different price points for these gorgeous pieces. The first is a versatile set of five stretchy freshwater pearl bracelets to wear all together or alone, depending on your mood. It has mixed shapes and sizes. Price is $75.
Necklace:
I love this luxurious and lustrous natural color white cultured pearls from the south seas. It's carefully matched and strong knotted by hand. It's finished with an 18 Karate white gold clasp. Price: $9,500.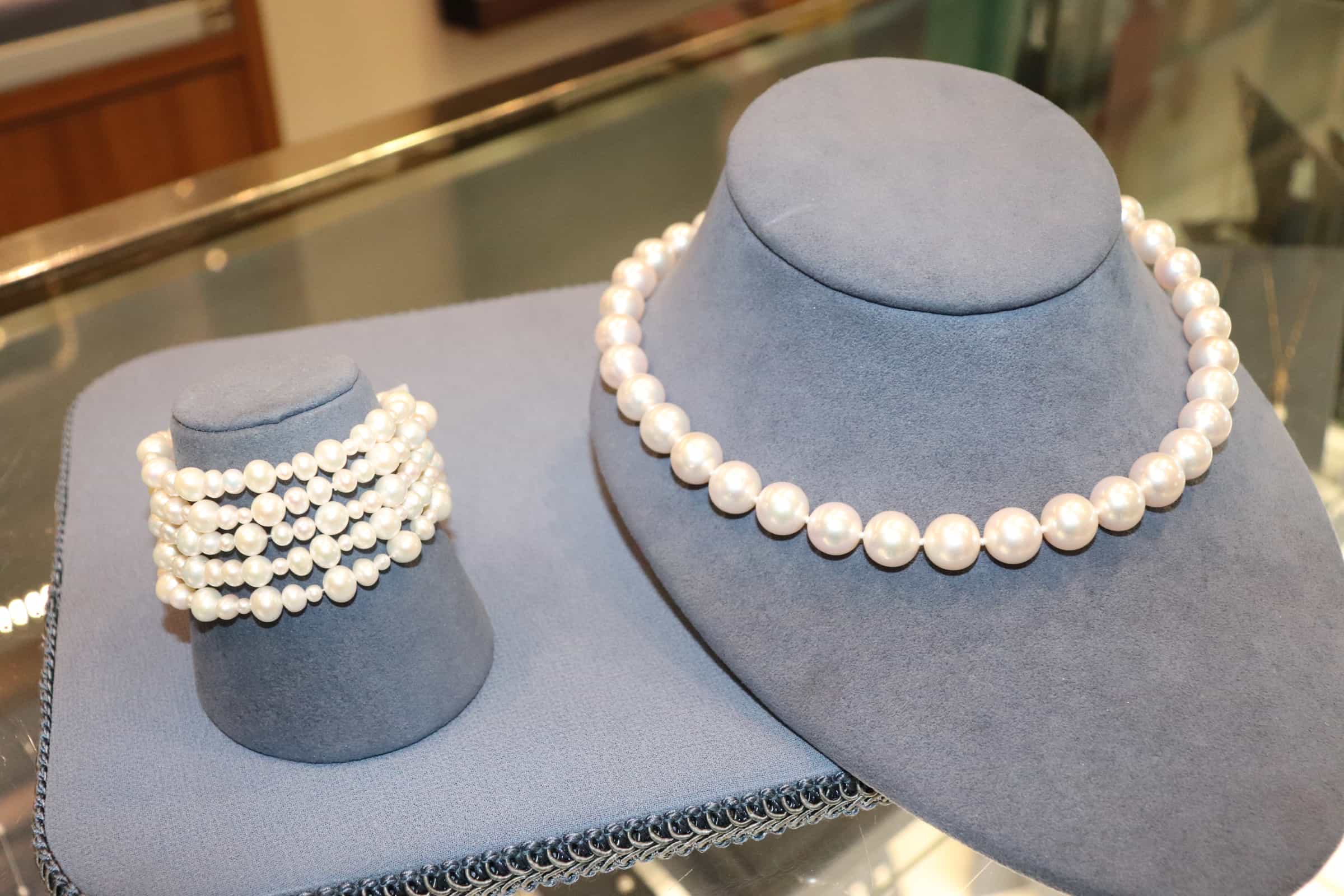 Pick 2 – Amazing Birthday Present!
Here's another piece I absolutely love. It's a 14K two-tone link necklace. It's bold and has graduated size links of 14K yellow and white gold. It comes from Italy and is 17″ long. Amazing gift! Price: $4,950
Pick 3 – Fabulous Gift for the Young Girl!
If you need a gift for a special little girl, these bracelets should be considered. They are beautiful. These children's bracelets are set in sterling silver and enamel. They all come from Italy and Fortunoff Fine Jewelry offers a selection of motifs in lengths for baby to tweens. Prices range from $45 to $65.
Pick 4 – Gorgeous Anniversary Gifts!
Both these earrings are part of a great new design trend that curves around to hug behind the ear.
The first pair are diamond earrings set in 18K white gold. They weight 2 carats in total weight. They are simply gorgeous and has mixed shapes. What a special gift for the person you love! Price: $4,850.
The second pair are sapphire, diamonds set in 18K white gold. It's a pear-shaped hoop. Another amazing pair of earrings for that special someone! Price: $5,195.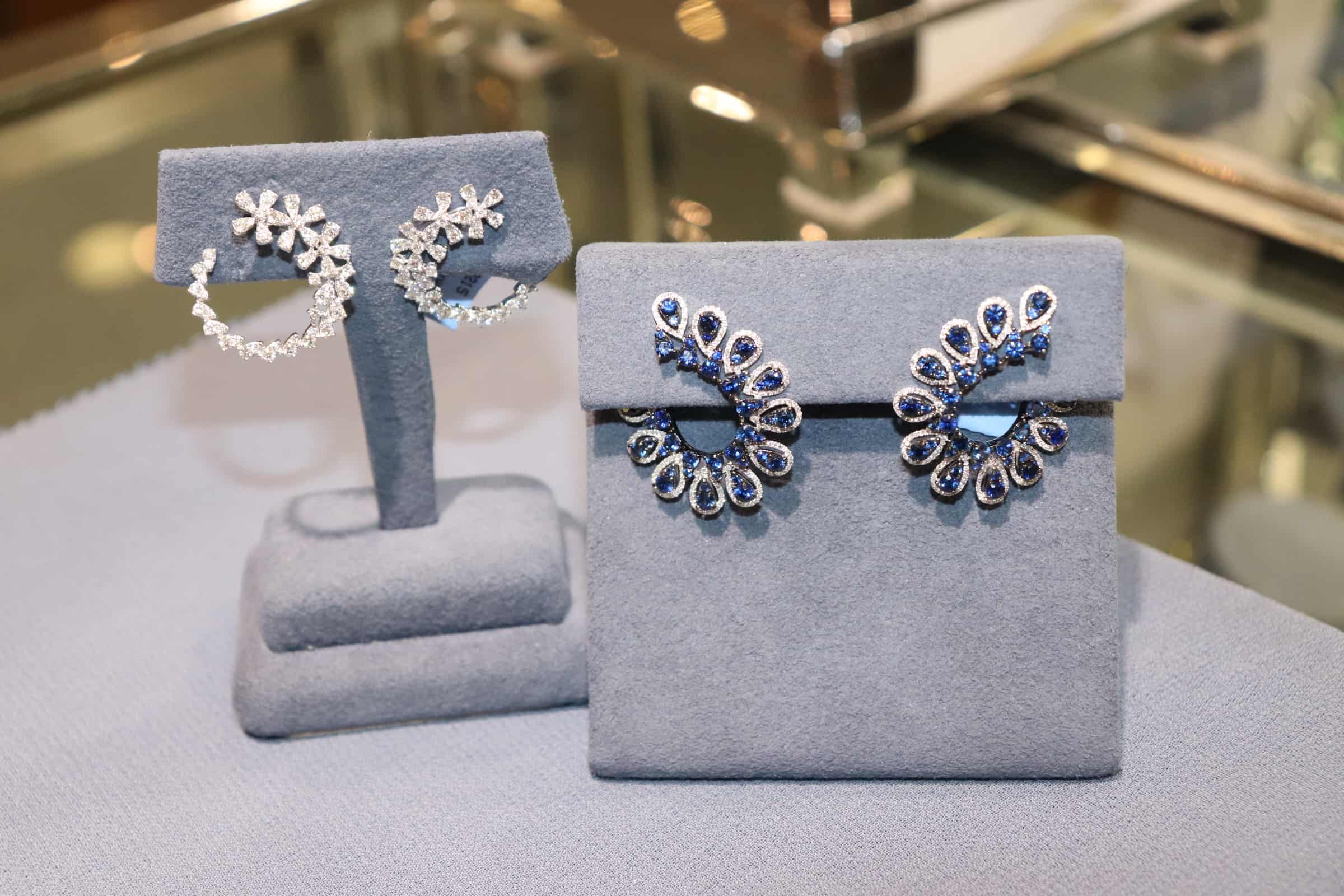 Pick 5 – Another Great Birthday Gift!
Here is a 14K rose gold diamond disk pendant. It's so elegant! Price is $2,095.
These can be found at Fortunoff Fine Jewelry in Westbury. Stop by there and look around. I don't think I've ever been in there when I didn't find something I loved! I know you will too… Fortunoff Fine Jewelry is located at the Source Mall, 1500 Old Country Road, Westbury. (If you think it looks like it's not there, it is! They are open during construction.)
P.S. For my readers who are out of town, Fortunoff Fine Jewelry has a website too.